An Airy, Conservatory Style Dining Experience
The NoMo Kitchen is a beautiful 5,000 sq. ft. conservatory with floor to ceiling windows, flourished plants, elegant chandeliers, and a hanging glass sculpture by artist, Beth Lipman. The restaurant offers a variety of sophisticated menu items by award-winning chefs. NoMo Restaurant is also available for private events.
Brunch is a meal best shared with friends—the brunch menu offers classics like eggs benedict, avocado toast, or tuna nicoise
Led by Chef Gary King and specializing in rustic American classic dishes with a Mediterranean twist, Nomo Kitchen offers breakfast, lunch, and dinner each day
Monday - Sunday 7 AM - 11 PM
NoMo Bar - Overseen by master mixologist, Xavier Herit, the hotel's bar offers a wide selection of craft cocktails, signature drinks, and an extensive wine collection. The vibrant bar is a trendy nightclub featuring live music and visiting DJs.
Nearby Dining and Nightlife Distance from hotel: 1 | 5 | 10 | 20 | 30
Wildair
142 Orchard St
Approximately 0.64mi from hotel
Joe's Pizza
7 Carmine Street
Approximately 1mi from hotel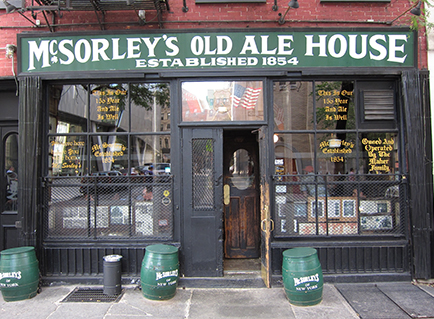 McSorley's Old Ale House
Approximately 1.29mi from hotel
Papaya King
3 St. Marks Place
Approximately 1.03mi from hotel
Ippudo
65 4th Ave
Approximately 1.01mi from hotel
ABC Kitchen
35 E. 18th Street
Approximately 1.98mi from hotel
Lupulo
835 Ave of the Americas
Approximately 2.48mi from hotel
Output
Approximately 3.61mi from hotel
Pacha
618 W. 46th Street
Approximately 3.82mi from hotel
PJ Clarke's
915 3rd Avenue
Approximately 6.05mi from hotel
The Cecil
210 W 118th St
Approximately 11.79mi from hotel