Earn Airline Miles for Your Hotel Stays
You can earn airline miles with your favorite airline programs when you stay at over 500 participating hotels and resorts within the Preferred Hotels & Resorts portfolio. Choose from any of our 15 airline partners and watch your miles take off! Just present your frequent flyer card at time of hotel check-in and book an eligible rate to earn your miles with the airlines listed below. Open a world of opportunity and start earning today. Experience travel that is twice as rewarding by earning double Frequent Flyer miles for your stay by booking the double miles offer.
View Airline Miles Terms and Conditions.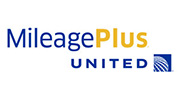 UNITED AIRLINES
United Airlines offers the world's most comprehensive global route network, with world-class international gateways to Asia and Australia, Europe, Latin America, Africa and the Middle East from virtually anywhere in the United States. Earn 500 miles at participating hotels.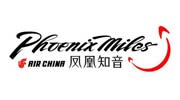 AIR CHINA
Phoenix Miles, the frequent flyer program of Air China, was the first frequent flyer program launched in China. Air China flies to more than 29 countries and regions, including 145 cities. Earn 800 miles at participating hotels.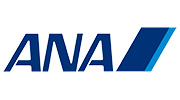 ALL NIPPON AIRWAYS (ANA)
All Nippon Airways (ANA) flies to 78 domestic and international cities in a fleet of 228 aircraft serving a network of 163 routes. Earn 500 miles at participating hotels.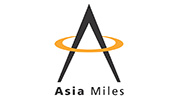 ASIA MILES
Asia's leading travel reward program offers you a world of exciting travel and lifestyle awards. Earn 500 miles at participating hotels.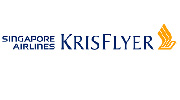 SINGAPORE AIRLINES
Singapore Airlines operates one of the youngest aircraft fleets in the world to destinations spanning a network spread over six continents and more than 60 cities around the world. Earn 500 miles at participating hotels.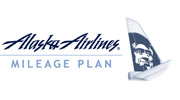 ALASKA AIRLINES
Alaska Airlines route system spans more than 60 cities across the United States, Mexico and Canada and offers a friendly and relaxed style of service, one that passengers have come to appreciate as the "Alaska Spirit. Earn 500 miles at participating hotels.
AMERICAN AIRLINES
American Airlines, one of the major US airlines operates an extensive international and domestic network, with scheduled flights throughout North America, the Caribbean, South America, Europe, and Asia. Earn 500 miles at participating hotels.
JET AIRWAYS
Jet Airways has come a long way to becoming one of the fastest growing airlines in the world - connecting 20 international destinations and operating flights to and from 45 destinations within India. Earn 600 JPMiles at participating hotels.
QANTAS
Qantas has grown to be Australia's largest domestic and international airline serving destinations across Africa, the Americas, Asia, Europe, and Oceania, and is widely regarded as the world's leading long distance airline. Earn 1000 miles at participating hotels.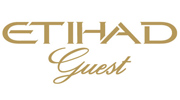 ETIHAD GUEST
Etihad Guest is the loyalty program of Etihad Airways, the national airline of the United Arab Emirates. Etihad Airways operates more than 1000 flights per week to 92 passenger and cargo destinations in the Middle East, Africa, Europe, Asia, Australia and the Americas. Earn 500 miles at participating hotels.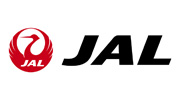 JAPAN AIRLINES
Japan Airlines, the flag carrier for Japan, operates flights across 113 domestic and 51 international routes. Earn 500 miles at participating hotels.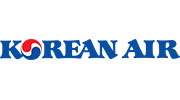 KOREAN AIR
Korean Air, is both the flag carrier and the largest airline of South Korea flying to 45 countries and 125 cities world wide. Earn 500 miles at participating hotels.