Have Clubs, Will Travel
Easy Travel Tips for Golf Trips
When the days grow long and the grass greens again, golfers the world over emerge from their winter off-season to begin planning their summer golf travel. But as every traveling golf lover knows (most from painful personal experience), there is one major downside to crossing another course off the bucket list – the hassle and inconvenience of transporting your clubs around the country or even abroad.
Luckily, we've got a few easy tips to make your next golf trip as seamless and stress-free as possible. From packing the right bag the right way to knowing your airline's oversized luggage options, following these suggestions will ensure you spend less time in transit and more time on the tees.
Bring the Right Bag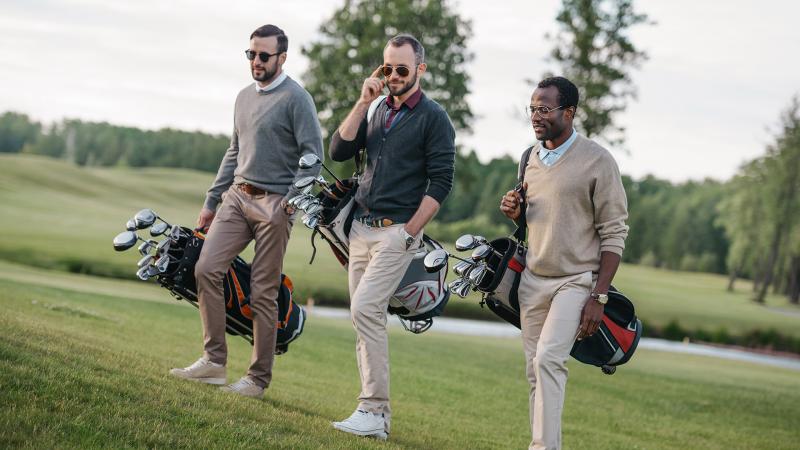 Fact: The right bag is critical to both user comfort and ensuring the safety of the contents within. And, if those contents also happen to be extremely valuable golf clubs, making sure they are stored and stowed the right way is even more important than usual. Ensure your clubs get from A to B with a great golf bag like one from Vessel Bags. We like the Golf Travel Bag for its tough exterior, thick padding to protect even the most priceless of clubs, and perfectly balanced wheels and leather handle that make maneuvering through a busy airport entrance hall or a resort lobby a breeze.
Pack Properly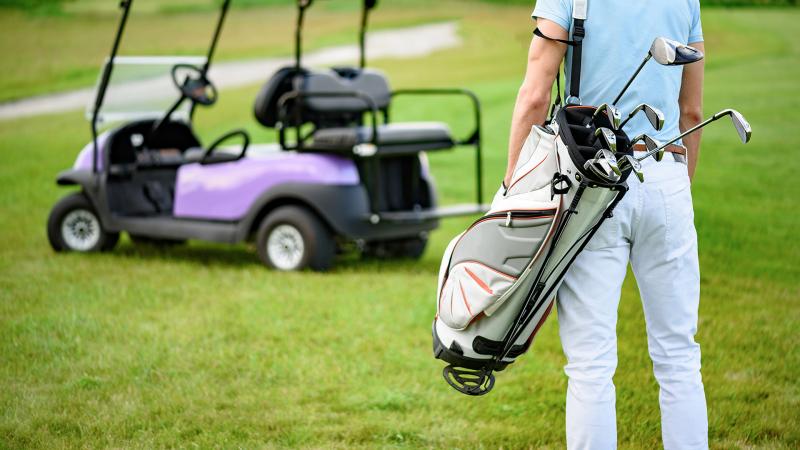 Just as with packing a vintage wine from Bordeaux or a hand-blown glass ornament from Venice, golf clubs should be packed with care and precision. So much happens in transit – from jostling along conveyor belts to being flung into cargo holds – that anything that can be done to prevent damage should be done. You don't want to be the golfer who pulls out their clubs upon arrival on the greens only to find a scratched or snapped shaft. Instead, be sure to remove your club heads and place them in a secure section or pocket of the bag. If club heads cannot be removed, wrap them thickly with packing paper, bubble wrap, or even extra golf towels to cushion them in transit.
Know Before You Go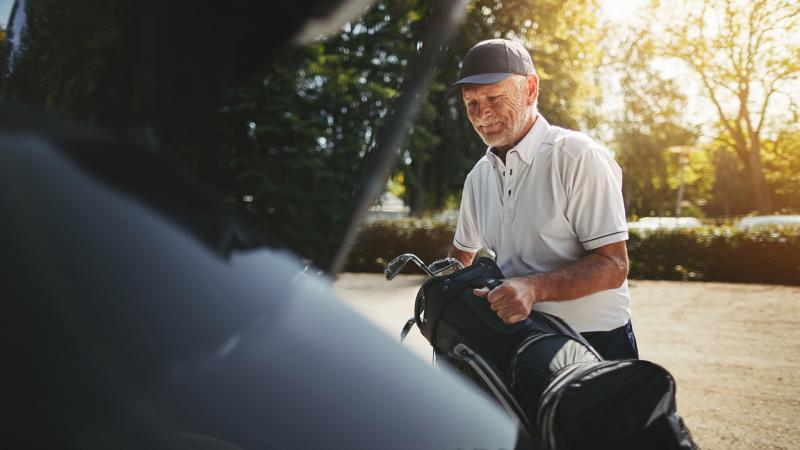 If you plan to check your clubs on a flight, do your due diligence and double-check your airline's rules and regulations. The last thing you want is to arrive at the airport bag-drop only to find your clubs exceed a limit you didn't know existed. It's also good to check golf club and oversized baggage fees – prices vary widely between airlines and may even vary according to flight length or destination. We like to check our most traveled airlines all in one place to compare and contrast which might be a better value according to our departure city and destination. Ship Sticks offers one of our favorite go-to airline fee summary charts.
Pro Move: Ship Them Instead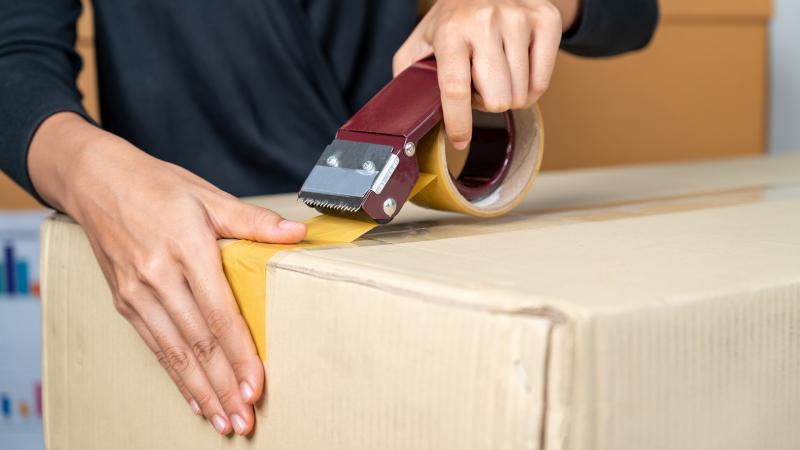 Perhaps the easiest tip – and the best way to ensure your clubs arrive safely at their destination – is to simply ship them ahead of time. This often saves money, cuts the long waits at check-in and the luggage carousel, and makes travel more comfortable for you by not having to load, unload, and carry an unwieldy bag. Many options are available for shipping, including through typical parcel carriers, but we find Ship Sticks can save most golfers upwards of 60% off. Rates start as low as $45, which is less than the cost of a checked Economy bag on a legacy airline (not counting oversized fees), and come with insurance on the off chance that anything should happen to your equipment while in their hands. But the best part? Ship Sticks will even come and pick up your clubs right from your home or office and deliver them directly to your golf course, hotel, or resort.
With these easy tips in mind, traveling to your next golf trip will be as hassle-free and rewarding as 18-holes and an Arnold Palmer.