Spa Stays: Restorative Escapes Around the World
Three Wellness Hotels to Relax and Reinvigorate
Incorporating intentional wellness into vacations has been around for as long as...well...vacations themselves. Indeed, over the past several thousand years, history points to pilgrims and tourists alike pausing to relax in thermal pools or meditate in silence with monks. And today is no different. In fact, more and more people are actively dedicating a part of their time on trips solely to selfcare.  
So, if you've been feeling lately like you need some time to rest, relax, restore, and revitalize, we suggest you do so in our favorite fashion: with indulgent spa treatments experienced in ultra-calming atmospheres at hotels in destinations ranging from warm-weather, oceanfront resorts to opulent hotels perched among snowcapped mountain peaks.   
Explore these three wellness resorts around the world and be inspired to start planning your next spa stay now.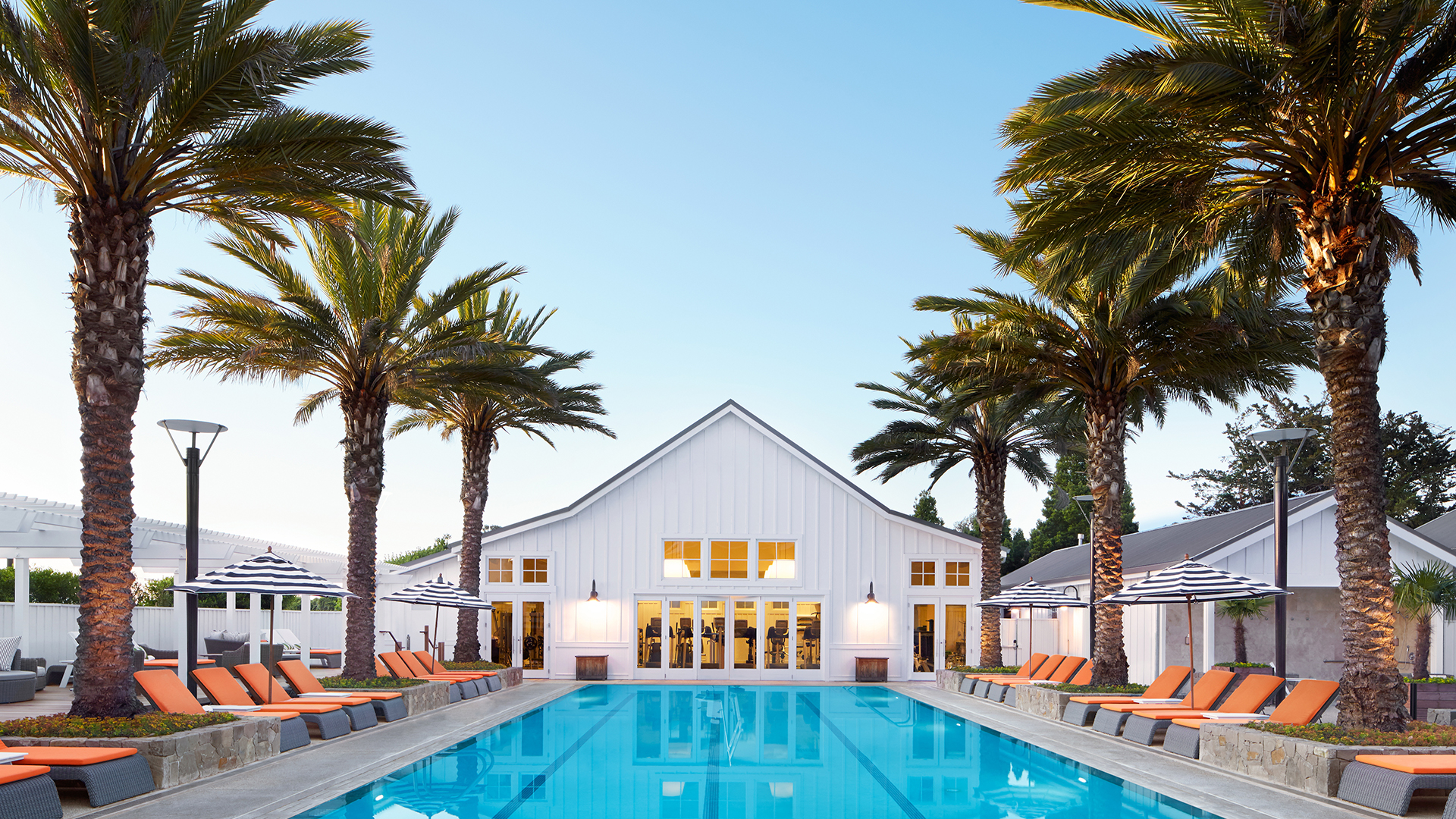 Carneros Resort & Spa
Napa, California, USA 
Private cottages, sweeping vineyard views, and farm-to-table dining are just a few of the reasons to book a week or a long weekend at Carneros Resort & Spa, but we think The Spa at Carneros is a good enough reason all on its own. With natural stone accents, earth-toned walls, and dark-paneled treatment rooms, The Spa at Carneros envelopes guests in a soothing interior reflective of the resort's surrounding landscape. 
And it is that very landscape of vineyards and orchards that imbues some of the spa's best treatments with holistic and healing ingredients such as California poppy and sweet orange. Indulge in a well-deserved therapeutic massage before resting in a sea salt soak in an outdoor bath before washing away any remaining worries in a sun-soaked solarium shower.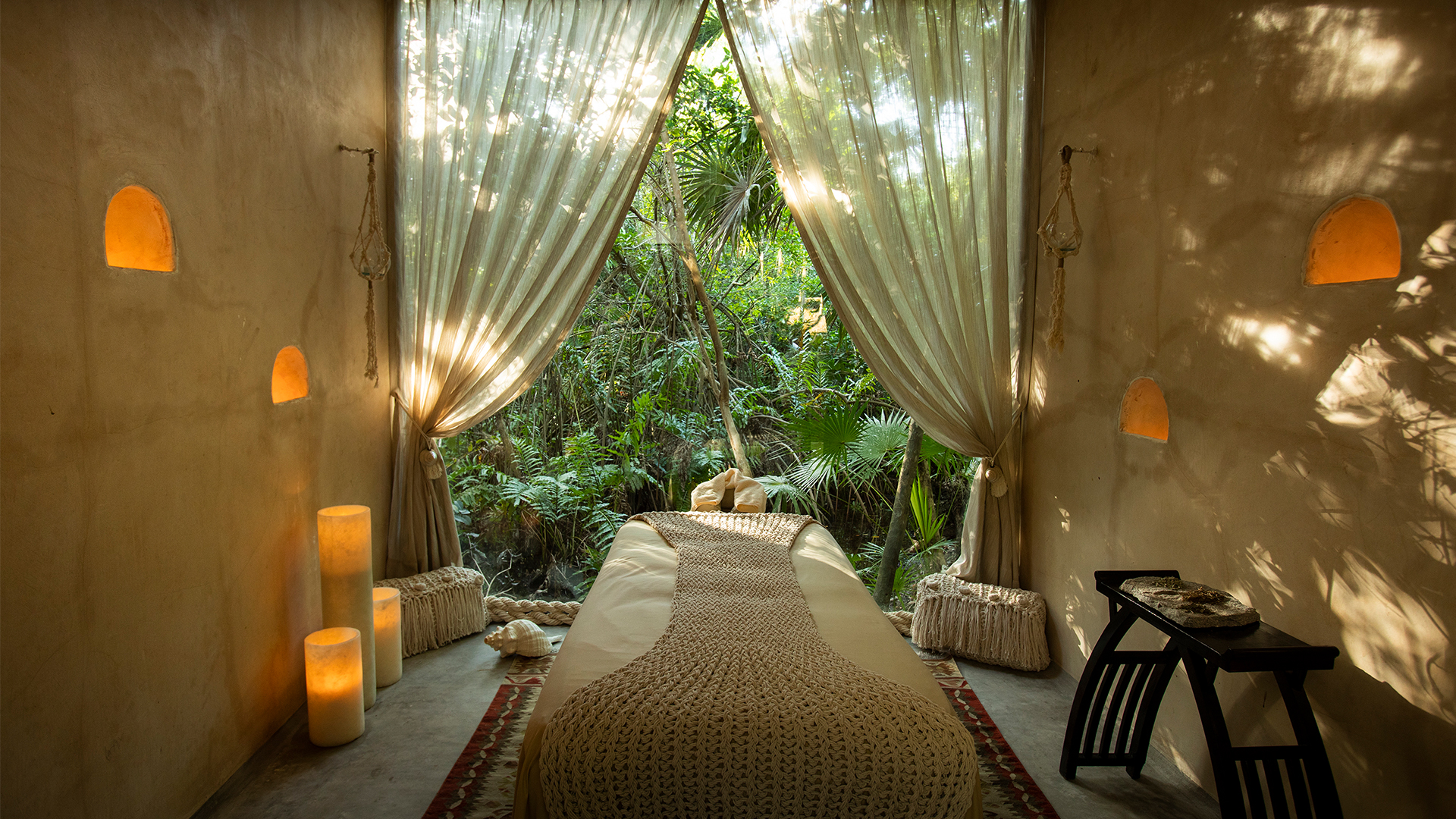 Palmaia - The House of AiA
Playa del Carmen, Mexico 
Cradled between rainforest and Caribbean Sea, Palmaia – The House of AiA is dedicated to guiding guests to a more balanced and sustainable lifestyle. At this tropical all-inclusive resort, six restaurants, multiple pools, and all-suite accommodations are enhanced by Atlantis: The Spa in the Jungle – a full-service holistic space for reconnection and healing.  
Along with traditional massages, facials, and body treatments performed in an intimate and secluded setting surrounded by lush plantings and soft lighting, spa-goers can expand their wellness boundaries with a dip into more esoteric and energetic experiences.  
At Atlantis, guests are encouraged to stretch their minds and bodies with meditation, sound healing, multi-musical vibration, and physical practices like Tai Chi, hata yoga, ashtanga yoga, and sun-gazing. Go even deeper into your own psyche by taking part in energizing indigenous rituals such as pre-Hispanic dances, drums connection, mantras, and more, and come out the other side renewed and ready to reembrace a new way of living.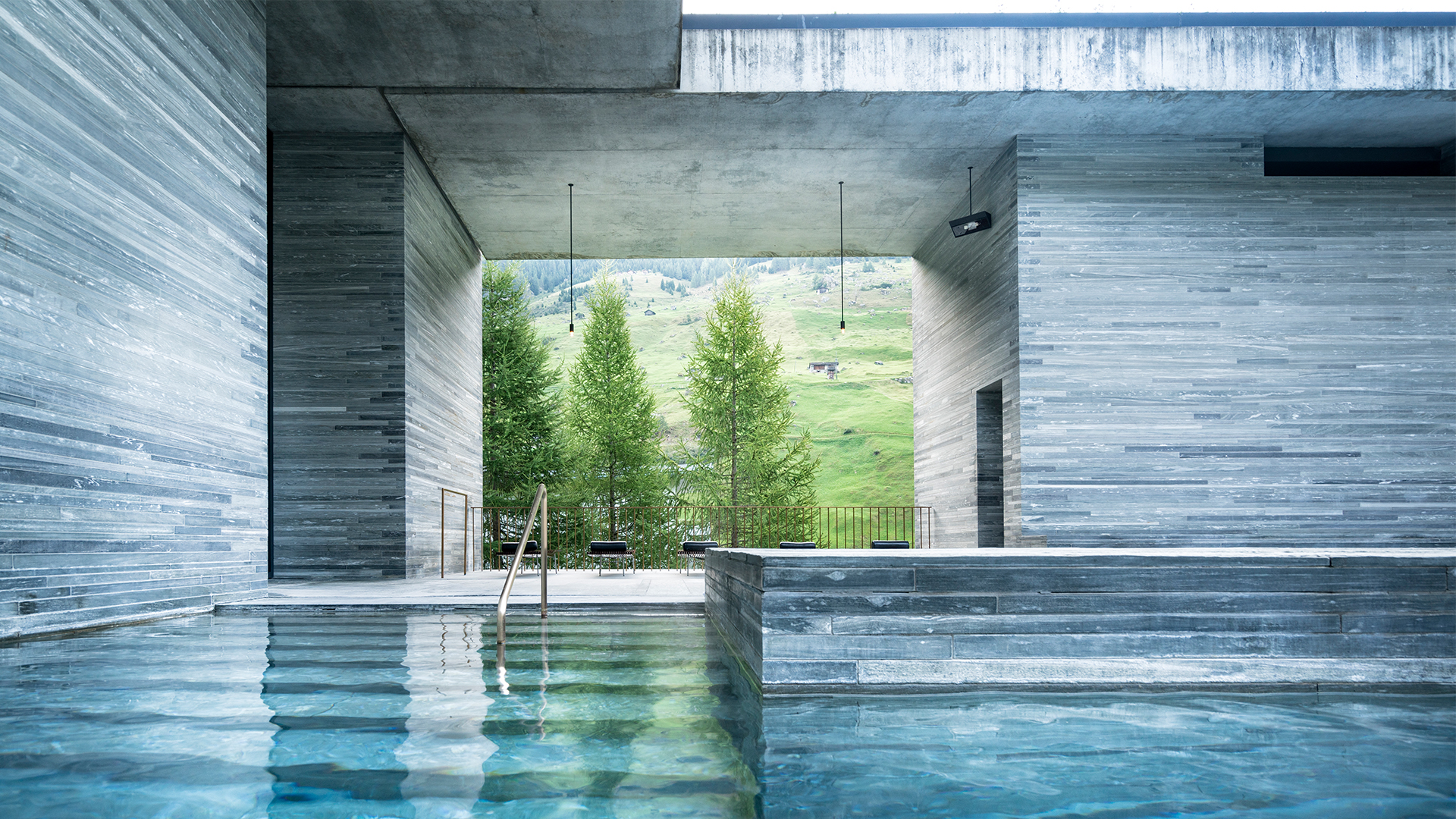 7132 Hotel 
Vals, Switzerland 
High in Switzerland's Grison Mountains where icy promontories glisten in winter and green valleys entice in spring and summer, 7132 Hotel stands out among the natural scenery for its daring and curvaceous contemporary architecture. What sets this hotel apart from other urbane Alpine retreats is its sumptuous spa boasting thermal baths filled with mineral-rich water from natural hot springs.  
Plunging into the Thermal Baths of 7132 Hotel's Spa will quickly ease any aches and anxieties as you cycle through six options ranging in temperature from muscle-relaxing hot to near-freezing and invigorating cold. Enjoy moving from pool to pool – including one outdoors and surrounded by Vals quartzite slabs – for a relaxing few hours, before heading to your private treatment room for a massage accented with local Alpine herbs or a facial or body treatment with ESPA products. 
Not quite convinced that these three spas are the right fit? Check out dozens of other options from Preferred Hotels & Resorts to uncover the wellness getaway that works best for you.