New Year, New Destinations to Know
Discover (or Re-Discover) Great Spots with Great Stays
For travel lovers around the world, each blank calendar space that comes with the new year is an opportunity to be filled with family vacations, solo trips, romantic getaways, and weekends away. For the savviest, the beginning of the year is the time they begin researching and planning, penciling in a few hotel stays here and a resort escape there, all while still leaving their options open in case inspiration strikes, a new hotel opens its doors, or an old favorite travel spot calls you back.
In 2023, I Prefer Hotel Rewards and Preferred Hotels & Resorts have a host of new hotels, resorts, and lodges opening their doors to I Prefer Members. From a stunning spa retreat in Italy to a Red Sea beach vacation in Egypt, these five new destinations to know might be the perfect place for your calendar's next blank space.
New Destinations to Know in the New Year

United Kingdom
Weaving throughout five separate Victorian-era buildings, Virgin Hotels Edinburgh recently opened in the Scottish Capital and quickly became a favorite for travelers seeking historic grandeur paired with vibrant contemporary design and modern amenities in the heart of the city's Old Town. Just steps from the city's best sights, including the imposing Edinburgh Castle, this fresh destination's prime location encourages travelers to explore every nook and cranny of this storied city. Accommodations feature Virgin Hotels' signature two-chamber design that encourages luxurious privacy with a pair of sliding doors that separate the sleeping area from the dressing room and bath. When hunger strikes, guests are invited to dine and drink at four venues, including Commons Club Bar & Restaurant and its contemporary interpretation of traditional Scottish cuisine.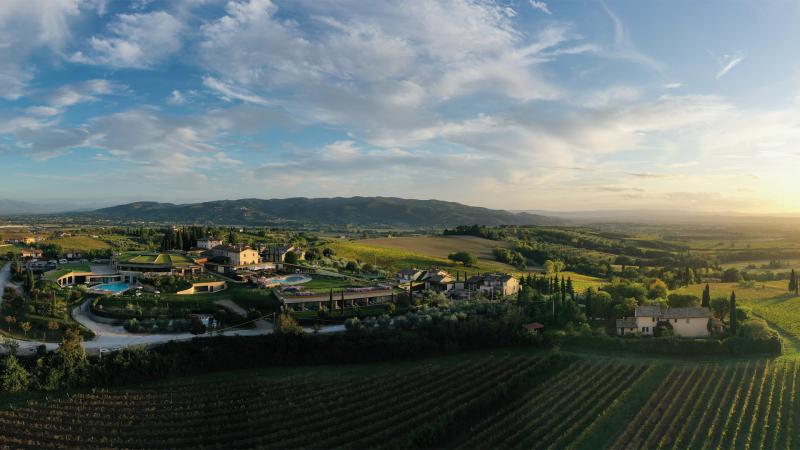 Italy
A quintessentially "classic" destination, Italy is always in vogue and has been for more than 2,000 years. A recent addition to the country's roster of uber luxurious and opulent hotels and resorts, Borgobrufa SPA Resort is a world-class wellness retreat hidden among the ancient olive groves of Umbria. Perched on a hilltop overlooking an undulating landscape of vineyards and orchards, the resort's multiple historic farm buildings, homes, and 18th-century villa entice travelers with an authentic sense of place, made even better by an expansive spa offering a nearly-endless menu of treatments and therapies, a dining program focused on traditional Umbrian dishes, and an array of outdoor activities that take advantage of the resort's prime location within the foothills of Italy's stunning Apennine mountains.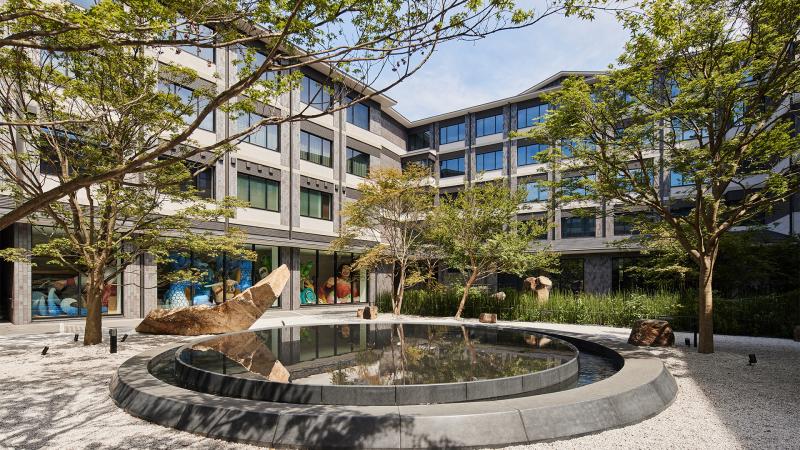 Japan
Amid the modern bustle of one of Japan's largest cities, THE HOTEL HIGASHIYAMA by Kyoto Tokyu Hotel is an oasis of calm calling travelers from around the world to rest and relax in its luxurious embrace. Home to an outdoor foot spa and three private onsen baths, the hotel serves as a soothing space to unwind after exploring Kyoto's castles, markets, palaces, and museums. Here, you can enjoy a traditional afternoon tea rich in ritual and contemplation or dine on flavor-packed Japanese fusion before retiring to a range of rooms, each offering a warm design inspired by the gentle flow of the nearby Shirakawa River with recognizably Japanese aesthetic such as bamboo accents and handcrafted details.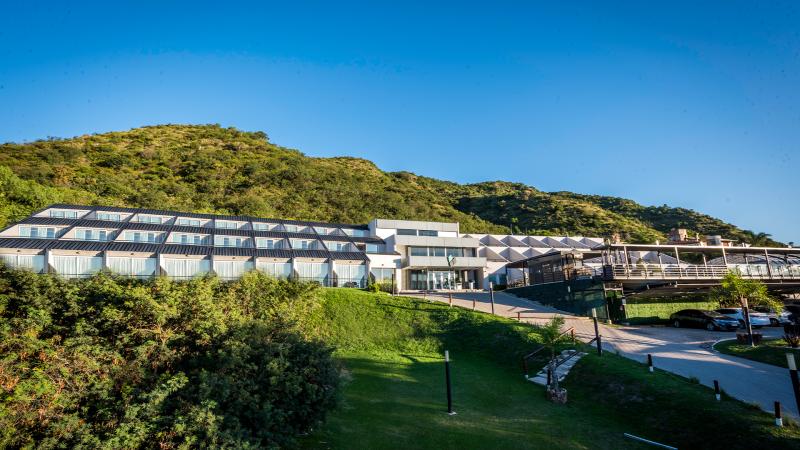 Argentina
It's not uncommon for South American hotels and resorts to be located near pristine nature preserves, but to have one located on-site and reserved specifically for guests is truly unique. At Pinares Panorama Suites Spa & Convention Center, there is just that – a private nature reserve where guests can explore and experience the unique landscape of northern Argentina while taking in expansive views of the nearby historic Colonial city of Cordoba. Other highlights of the hotel including a restaurant and bistro housed in an 18th-century building, holistic treatment and therapies at Pinares Aqua Spa & Health Club, an all-season outdoor heated pool, and a kids club to entertain even the tiniest of travelers.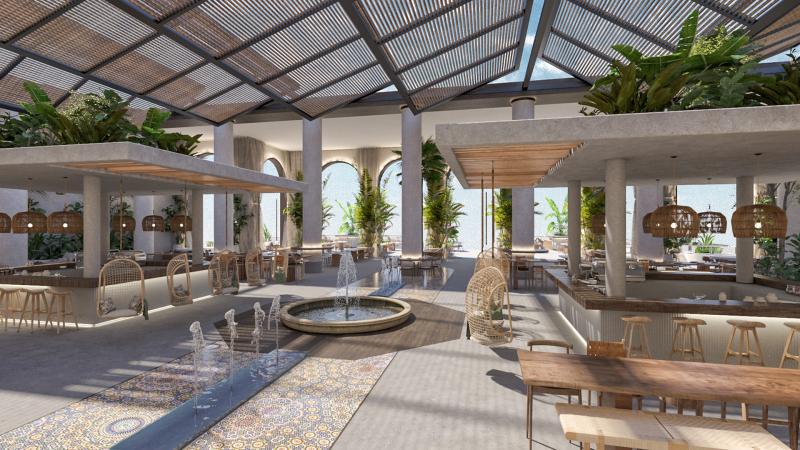 Egypt
While Cairo and the Nile River might be the first two Egyptian destination that spring to mind when planning a trip to this ancient and iconic nation, the country's Red Sea beaches will soon start topping everyone's list thanks to one of the newest resorts to hit the scene – Serry Beach Resort. Located along Hurghada's promenade, the resort is a magnet for multi-generational families, beach lovers, and adventurers. Traditional Arabesque architecture, neutral colors, natural materials, and locally made accents all reflective of the Arabian-Egyptian region set the backdrop for range of dining options, a stress-relieving spa, sumptuous rooms and suites, and even an on-site water park.