10 Can't-Miss Nordic Foods to Try on Your Next Trip
From Meatballs to Lingonberries
Stretching from Norway at the edge of the North Sea all the way to Finland in the east, Scandinavia and the Nordic nations not only boast some of the happiest citizens in the world, they also host some of Europe's most unique regional and traditional foods. From fresh-picked seasonal berries to heavier fare like Hasselbeck potatoes and dense rye bread, Scandinavia and Finland delight travelers with bold flavors and one-of-a-kind recipes that every explorer should try at least once. Test your tastebuds and expand your palate with these iconic Scandinavian and Nordic foods.
Can't-Miss Nordic Foods to Try on Your Next Trip
Herring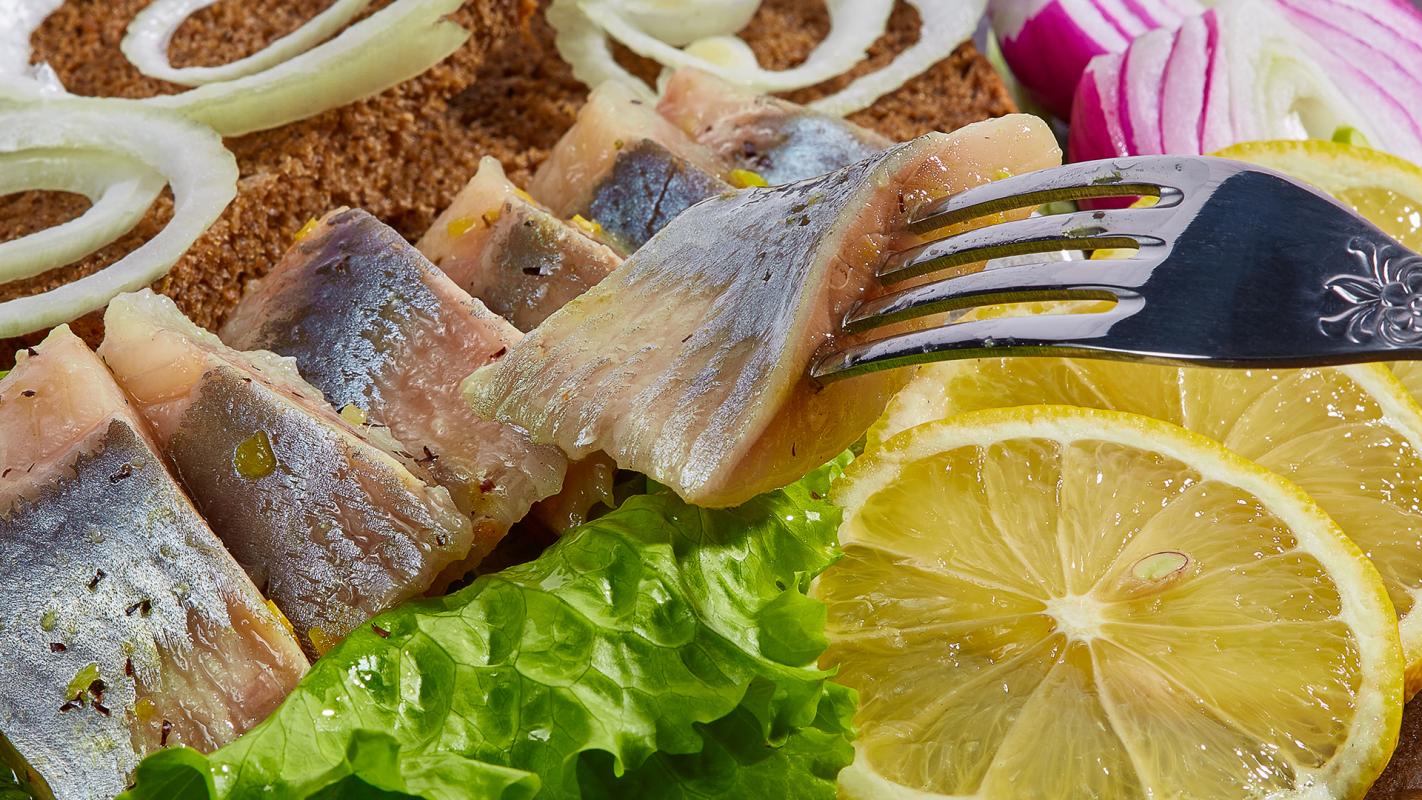 Beloved by nearly everyone from Oslo to Stockholm, pickled herring takes one of the top spots for foods to try in the Nordic nations. Salt-cured then brined in a solution containing ingredients ranging from onions to dill and mustard, pickled herring is a light, savory dish eaten on its own or with rye bread, sour cream, or potatoes.
Rye Bread
Dense, dark, and delicious, rye bread is a staple among Scandinavians and Finns and is eaten with almost every meal either on its own or as the base of an open-faced sandwich. Crispbread, a cracker-like version of rye bread is also a local favorite and has been since the 6th century when Swedes developed it as a longer-lasting alternative to the traditional rye loaf.
Meatballs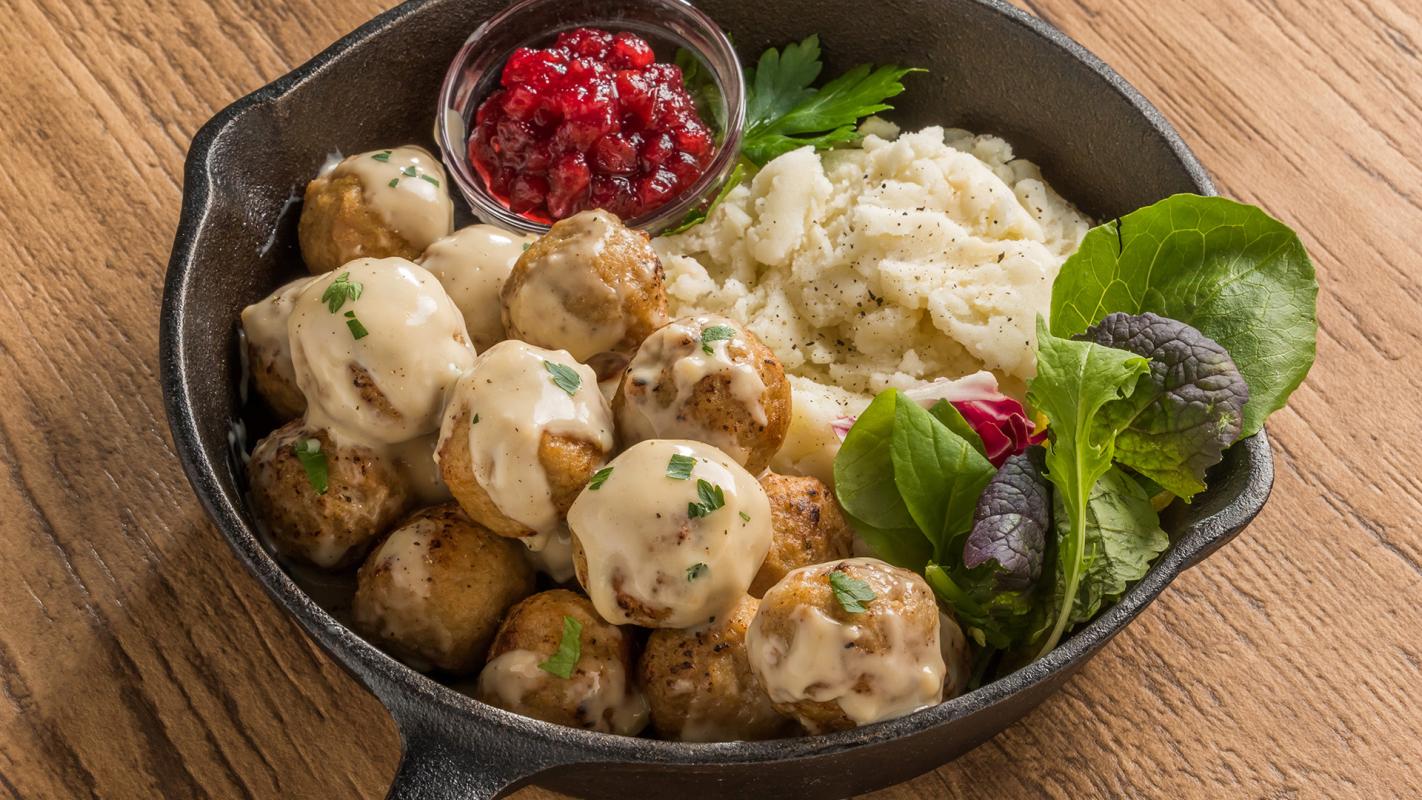 Not just a dish you eat before shopping in Ikea, Scandinavian or "Swedish" meatballs are a classic culinary creation that are now eaten around the world from the US to Australia. Made from beef or a beef/pork mix, and served with a thick gravy and a side of lingonberry jam, meatballs are often accompanied by boiled or mashed potatoes, making this a truly hearty dish.
Reindeer
Raised for meat, milk, and fur for thousands of years by the Sami peoples of northernmost region of the Scandinavian peninsula, reindeer are so commonly eaten at these northern latitudes that packages of ground reindeer meat can be found in almost every grocery store. Most often consumed in soups and stews, reindeer meat is also dried to create a rich, flavorful jerky – a perfectly packable souvenir!
Kanelbüllar & Kardemummabulle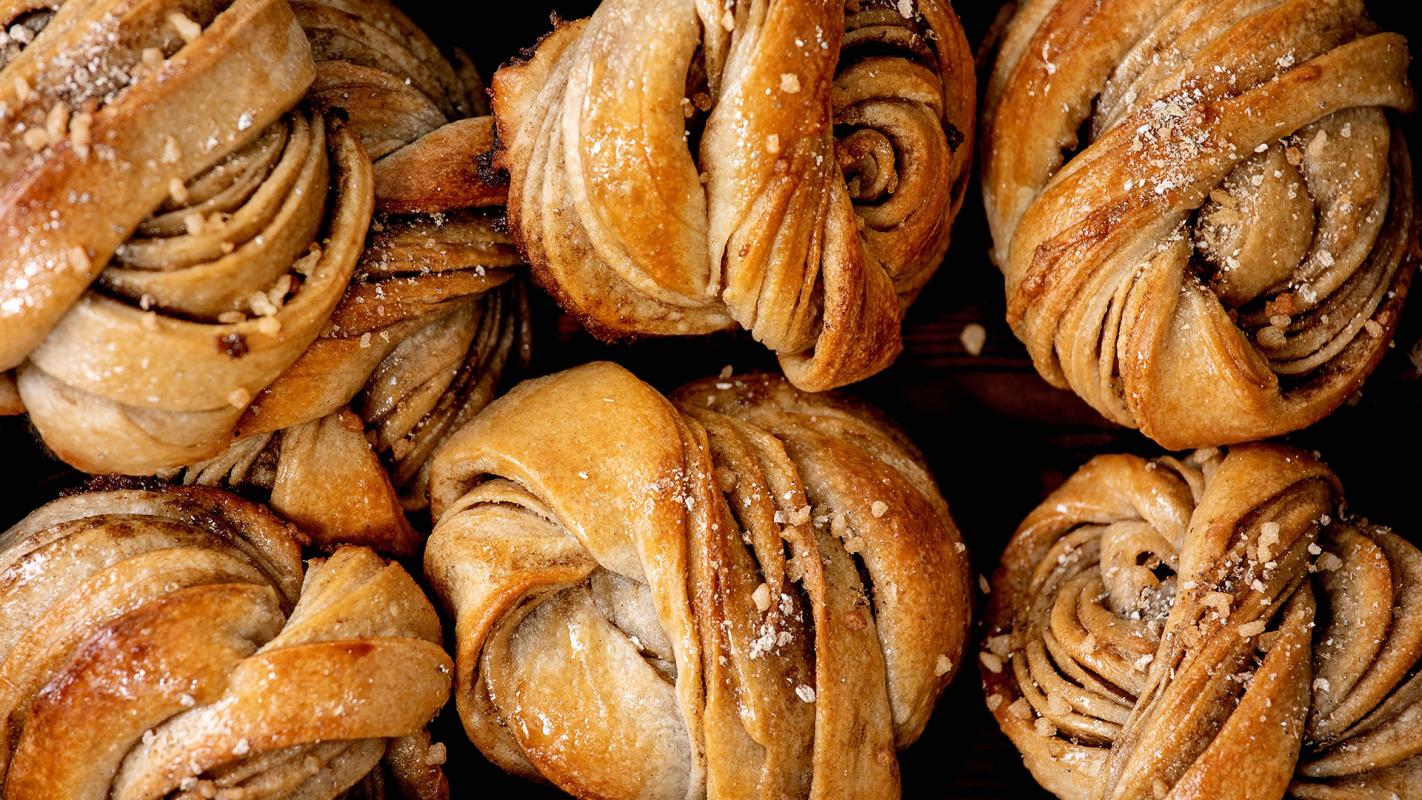 Cultures everywhere have their preferred baked goods and pastries, and the Nordic and Scandinavian nations are no different. Here, twisted or twirled cinnamon-laden buns known as kanelbüllar are topped with pearl sugar or sliced almonds, while its close cousin the kardemummabulle is robustly spiced with cardamom. Locals enjoy both types of buns with friends over coffee or with a cold glass of milk. We recommend The Thief hotel's Foodbar restaurant's famed breakfast version.
Potatoes
While the potato's origins lie in the Andean slopes of South America, this simple vegetable has achieved favored status among the Norwegians, Danes, Swedes, and Finns. Cooked in a variety of ways – from boiling to roasting and mashing – potatoes occupy the primary side-dish position in Nordic cuisine. From potato salads brimming with sour cream and dill to Hasselbeck potatoes with crispy, browned edges, you haven't truly experienced Nordic food without a potato on your plate.
Berries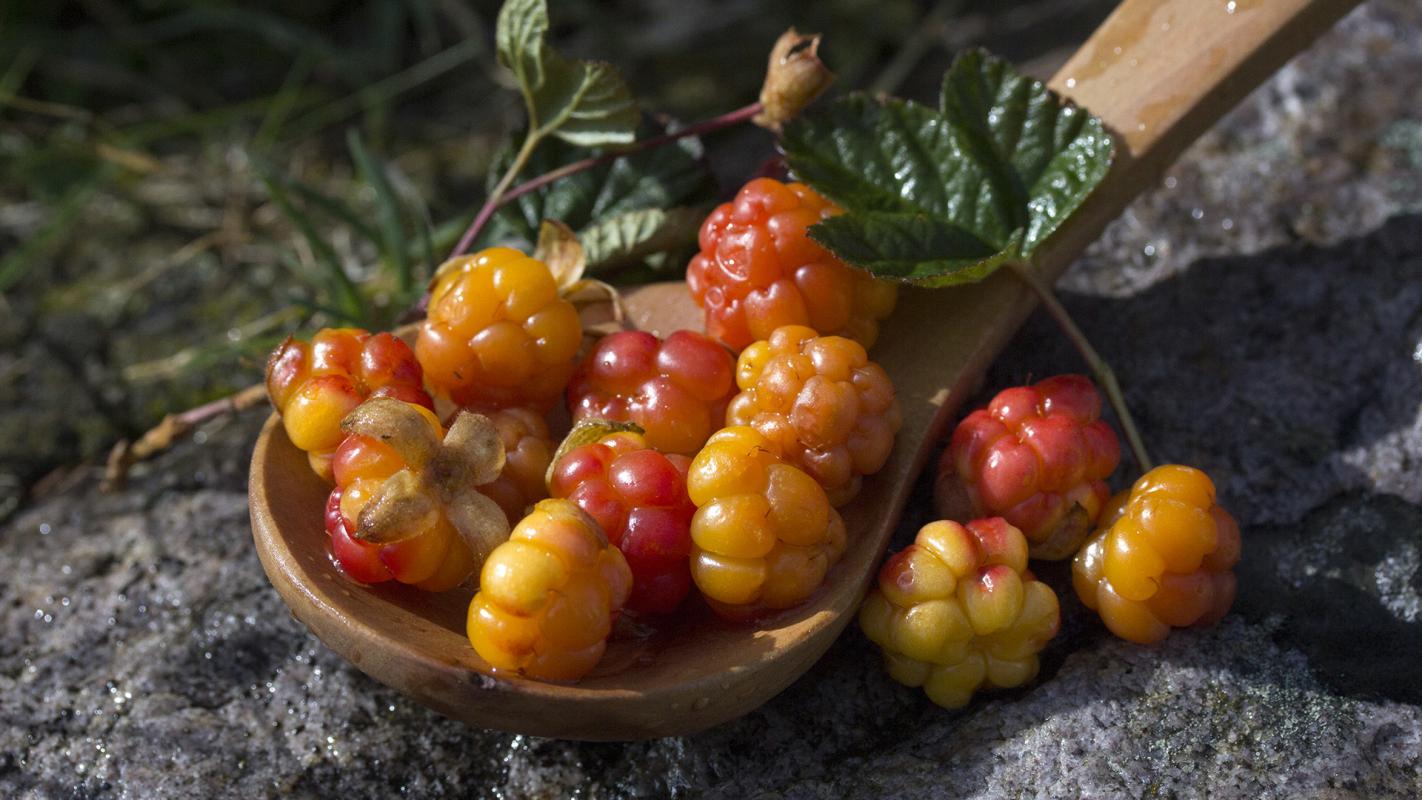 Lingonberries, cloudberries, bilberries, currants, oh my! Thanks to the region's nearly perfect berry growing climate, the Nordic and Scandinavian countries are rife with these small, sweet-and-tart fruits. Whether picked and eaten fresh off the bush with cold cream or served in a thick jam or preserve, berries are a delicious (and healthy!) seasonal delight. Try local cloudberries for a quintessential Nordic treat.
Crayfish & Lobster
In a region surrounded by the North and Baltic Seas, it's not hard to see why crayfish and lobster are high on the list of Nordic foods to try. In fact, you can even book yourself a lobster safari that involves going out to sea and hauling in lobster pots with a professional crew who let you bring home your own for a delicious dinner your hotel chef will be more than happy to cook. Test your taste buds and sample the flavors of the North Sea with At Six hotel's much-loved Seafood Rice dish of lobster, squid, and peppers.
Smørrebrød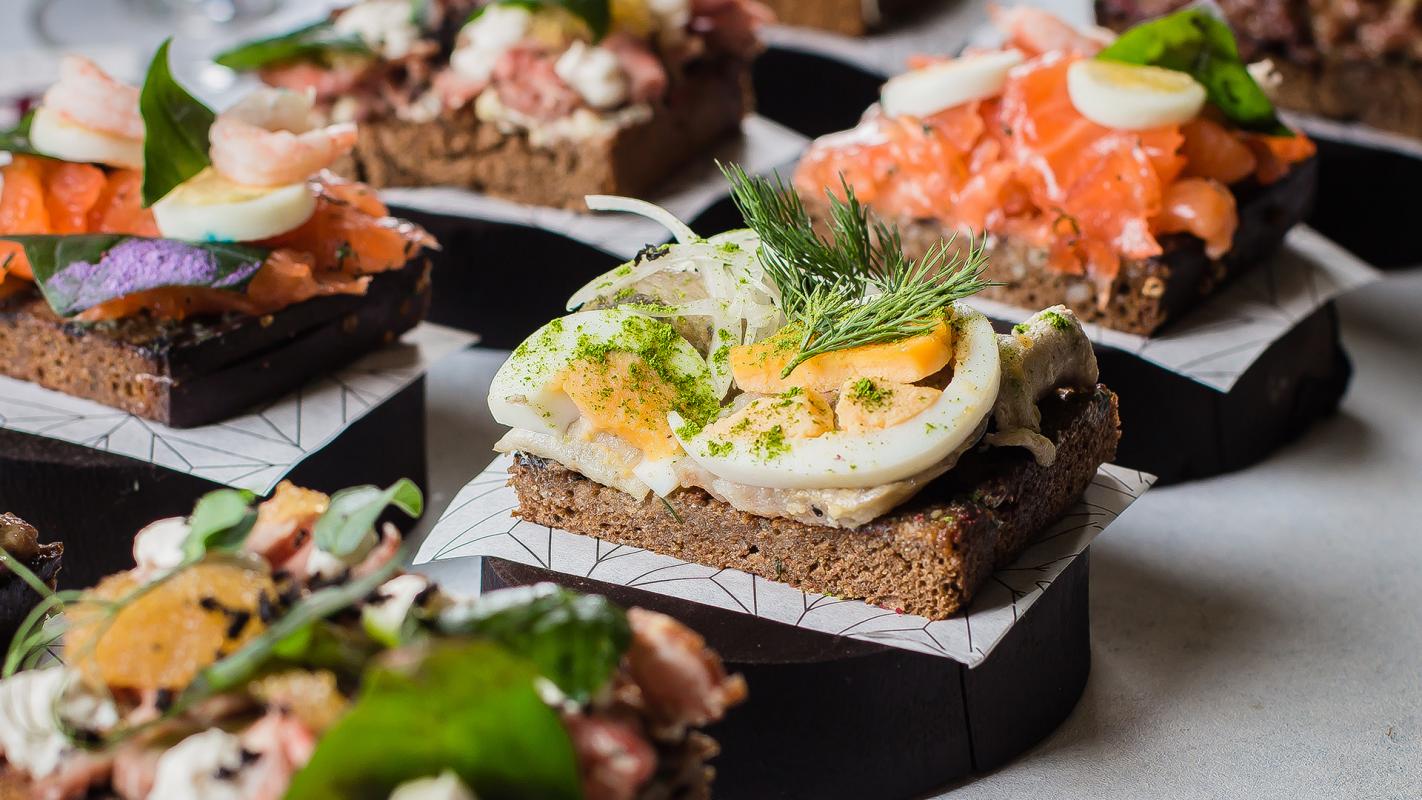 Danish for "butter and bread," smørrebrød are open-faced sandwiches on rye bread. Traditionally smeared with butter, the sandwiches are then topped with a huge variety of options including: cold cuts; cured, smoked, or pickled fish; cheese; or vegetables. A remoulade or other sauce often completes these little mountains of deliciousness. When eating this dish, be sure to use your utensils – using your hands can be a messy proposition. Try the Toast Skagen with lime and cilantro at Hotel Lilla Roberts Krog Roba restaurant.
Aquavit
Commonly known as an "acquired taste," aquavit is Scandinavia's most famed spirit and the one most turned to during high holidays such as Christmas and Midsommer. Distilled from grain or potatoes, this clear liquor is flavored intensely with a variety of herbs and seeds, including dill seed or caraway – providing a pungent and mildly bitter flavor that has been filling glasses in northern Europe since the 1400s.
Feeling hungry for foodie travel? Explore Preferred Hotels & Resorts Nordic and Scandinavian destinations to find your next delicious trip..