Take Your Taste Buds on a Trip Around the World with Four Holiday Recipes
Festive Food and Drink from Germany, Japan, Australia, and the USA
While the holidays and end-of-year festive season are typically the busiest travel times of year, many people are opting instead to stay home for the holiday season to be with loved ones and to avoid the complications of travel during an ongoing pandemic.  
But just because you're staying home, that doesn't mean you still can't travel vicariously - not only through planning future travel, but also through the fun, excitement, and new flavors of trying holiday dishes and cocktails from around the world.  
Spice up your holiday season and indulge in four filling dish and drink recipes offering everything from a taste of the south with a France-meets-Low-Country take on an éclair to a refreshing Sydney Sling from Australia.  
So put on some holiday music, tie on your apron, and get ready to take your taste buds on a journey far and wide with these four festive global recipes.  
Who knows, maybe they might become your next great holiday tradition.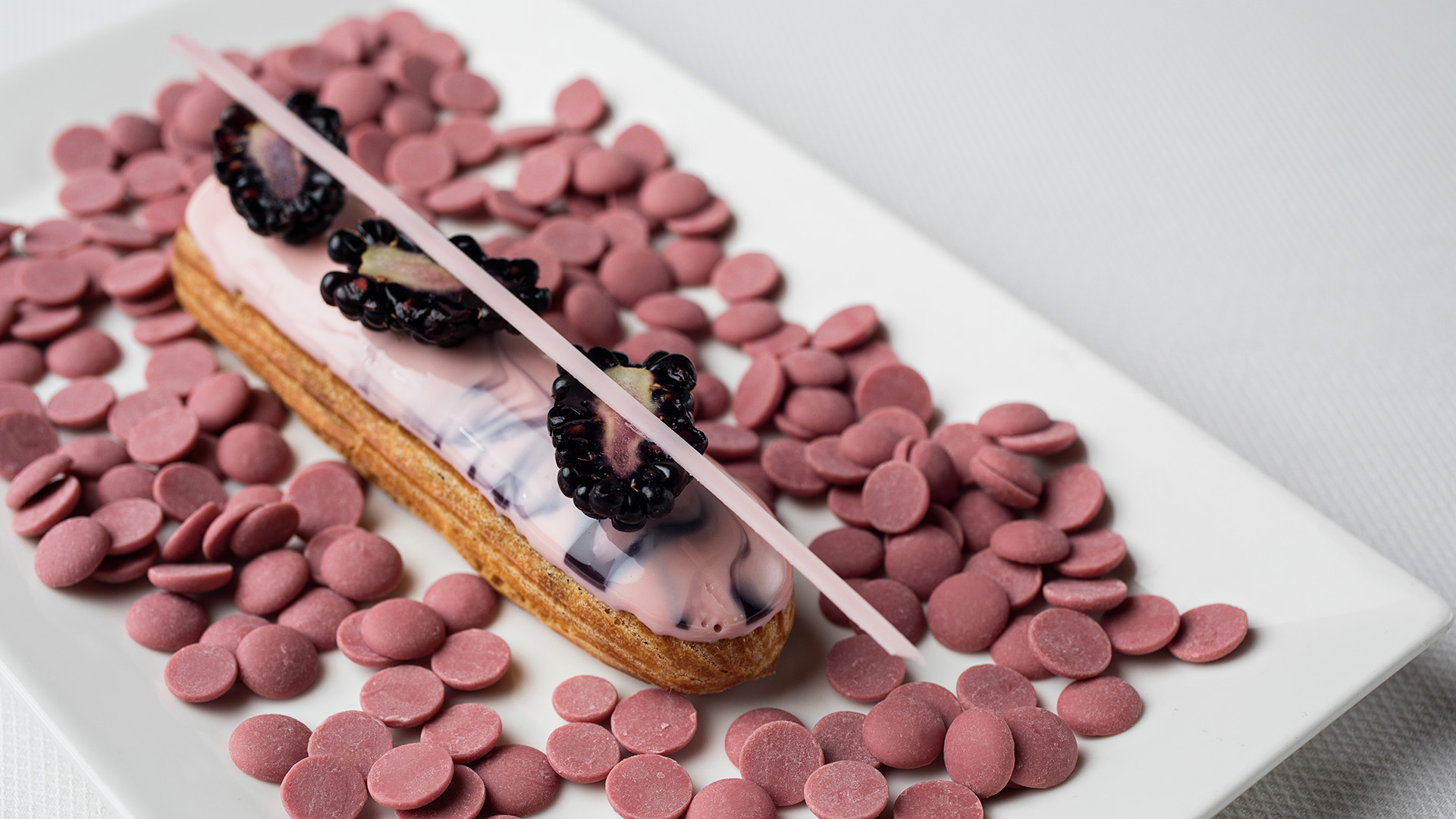 Chef Remy's Holiday Rubéclair
Hotel Bennett, Charleston, South Carolina, USA 
Take a culinary tour of the American South with Chef Remy's Holiday Rubéclair that blends the classic French pastry with a South Carolina spin.  
Pâte à Choux
Ingredients 
1 cup water 
1 cup milk 
1 tsp salt 
1 tbsp sugar 
1 cup butter 
1.5 cups all-purpose flour 
9 eggs 
Directions 
In a sauce pot bring to boil water, milk, salt, sugar, and butter. At the first boil, remove from heat and add flour. Mix well and bring the pot over medium heat and cook for one minute. Pour the dough in the bowl of a stand mixer fitted with the paddle attachment. Stir on low speed adding eggs three at a time. Fill a pastry bag fitted with a pastry tip #809 with dough. Pipe six-inch-long éclairs on a baking tray lined with parchment paper. Bake at 340˚ F until fully baked - about 40 minutes. Set aside to cool. 
Blackberry Compote Filling 
Ingredients 
1 cup blackberry 
½ cup raspberry 
1 cup sugar 
1 tsp apple pectin 
Directions 
In a sauce pot, stir all ingredients and set aside for ten minutes. On medium heat, cook the compote stirring constantly for about three to four minutes. Pour the compote in a bowl and refrigerate. 
Ruby Chocolate Cream 
Ingredients 
Directions 
Bring the cream to boil and pour over ruby chocolate. Stir well until smooth. Cover with plastic wrap and refrigerate for six hours or overnight. 
Ruby Glaze 
Ingredients 
1 cup heavy cream 
3 tbsp corn syrup 
2 cups Ruby Chocolate Cream 
Directions 
Bring to boil heavy cream and corn syrup. Pour hot cream and corn syrup over Ruby Chocolate Cream. Stir well until a smooth texture. Cover with plastic wrap and set aside to cool. 
Assembling the Rubéclair 
Flip over éclair and make three holes: one on each extremity and one on the center of the éclair. Whip the Ruby Chocolate Cream in the bowl of a stand mixer fitted with a whisk attachment until fluffy (make sure that the bowl and cream are very cold before mixing). Fill a pastry bag fitted with a small round pastry tip with blackberry compote and another Ruby Chocolate Cream. Fill éclair with blackberry compote then with ruby chocolate whipped cream. Dip top of éclair into ruby chocolate glaze. Refrigerate for glaze to fully set. Garnish éclair with halved blackberries. Serve and enjoy.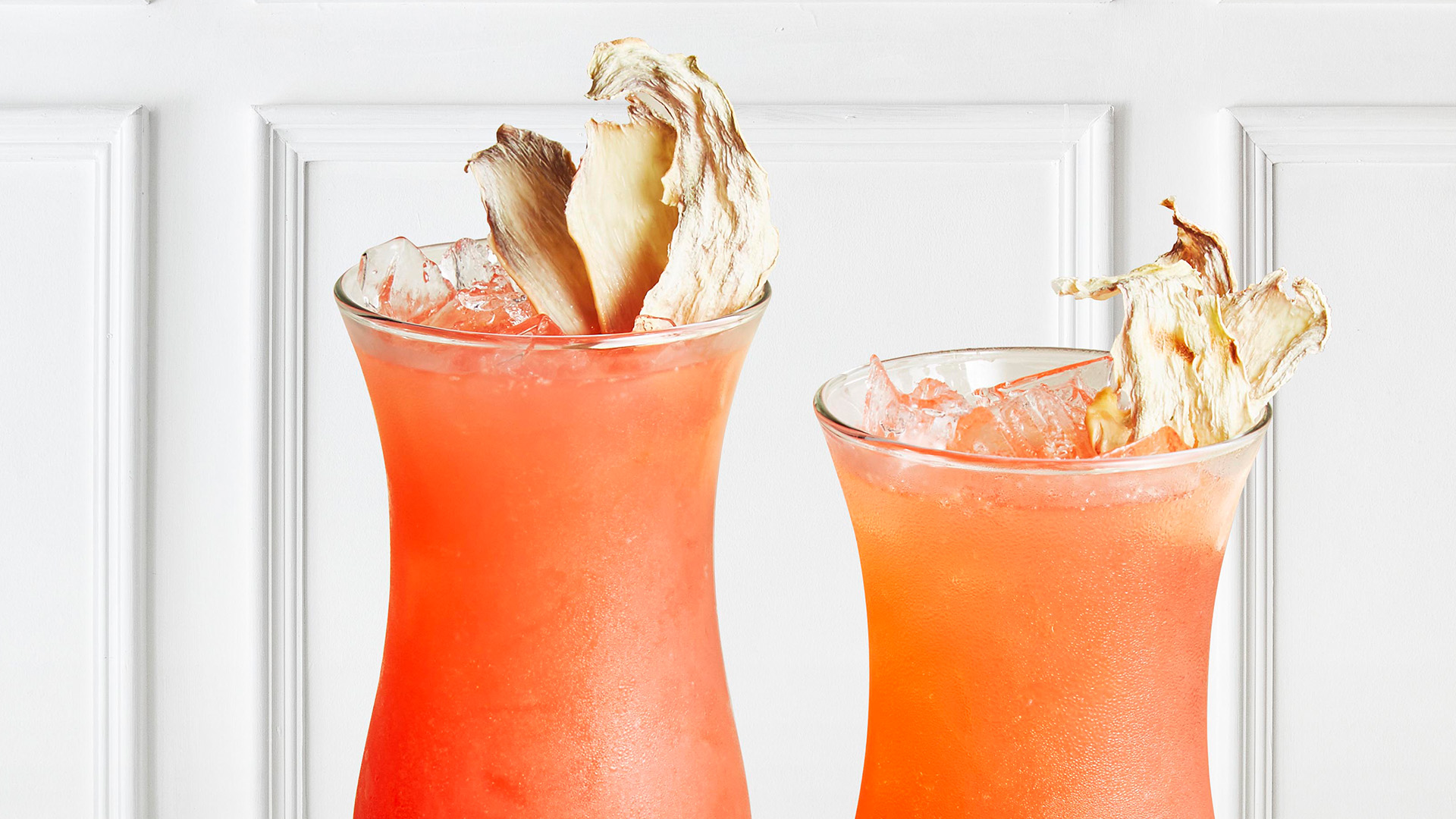 The Sydney Sling 
The Fullerton Hotel Sydney, Sydney, Australia 
Head down under and cool off for a not-so-white Christmas celebration with The Fullerton Sydney's Australian take on the Singapore Sling. 
Ingredients 
45 ml of your favorite gin 
15 ml hibiscus liqueur 
10 ml ginger liqueur 
45 ml blood orange juice 
25 ml fresh lime juice 
10 ml fresh ginger juice 
10 ml grenadine 
20 ml sugar syrup 
Directions 
Combine all ingredients into a shaker and shake together vigorously for five seconds. Strain into a glass over ice and enjoy.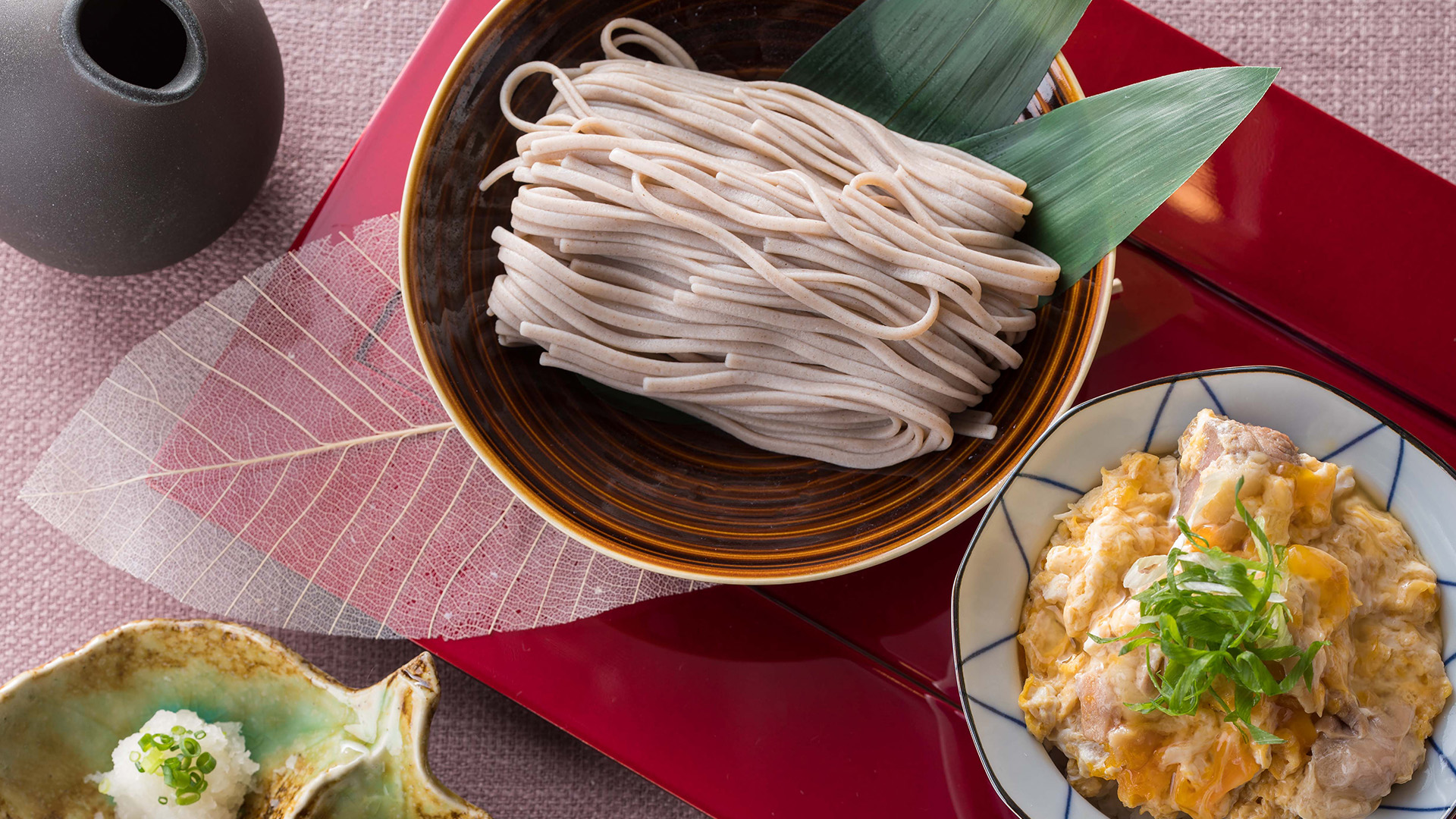 Noodle Sauce "Mentsuyu" 
Hotel Chinzanso Tokyo, Tokyo, Japan 
Ring in the new year like in East Asia with Japan's beloved Mentsuyu sauce, which is most often used as a dipping sauce for soba noodles and tempura.  
Kaeshi  
Ingredients 
Directions 
Combine all the ingredients in a saucepan and heat until just under boiling. Cool and refrigerate for 10 days. 
Dashi Broth 
Ingredients 
1,500 ml water  
25 g kelp seaweed 
50 g dried bonito flakes 
35 g soda bonito flakes 
25 g mackerel flakes 
Directions 
Add kelp to water and place on high heat. Remove kelp just before boiling. Add bonito flakes to water and let it simmer a few minutes. Add soda bonito and mackerel flakes and bring the water to a boil. Lower heat and simmer about three minutes. Strain flakes and set aside to cool. 
Mentsuyu Sauce 
Combine one part kaeshi with six parts dashi. Serve warm or cold with your favorite type of noodle.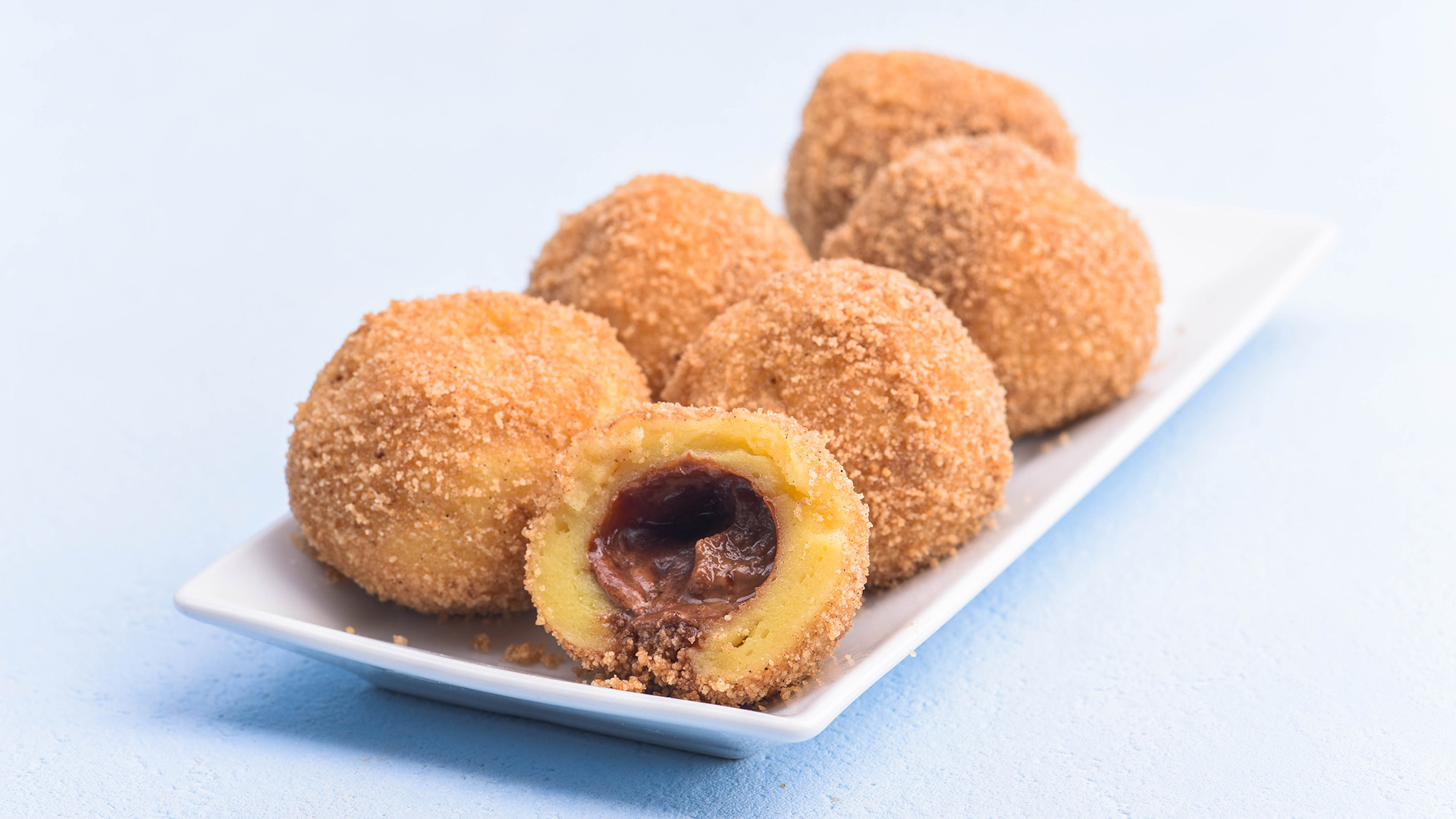 Grießknödel
Hotel Maximilian's, Augsburg, Germany 
Experience a quintessential German Christmas treat with a traditional dessert from Bavaria composed of nougat-filled semolina dumplings with praline sauce and stewed quince. 
Praline Sauce 
Ingredients 
200 ml cream  
125 g nougat  
125 g dark chocolate  
Zest of ½ orange  
20 ml chocolate liqueur 
20 ml amaretto  
Directions  
Heat all ingredients in a saucepan until nougat and chocolate have melted. Stir until smooth. Serve warm. 
Stewed Quince 
Ingredients  
4 quince 
Water with lemon juice 
200 ml white wine  
200 ml Noilly Prat 
200 ml apple juice 
Seeds from 1 vanilla pod   
Directions  
Peel and quarter quince before removing core and cutting into 5 mm cubes. Immediately place them in lemon water to prevent them from turning brown. Lightly caramelize honey in a suacepan, then deglaze with white wine and Noilly Prat. Simmer liquid to reduce by half. Add the quince and apple juice and the vanilla. Cover and simmer until the quince are soft. Drain the quince in a sieve and set aside. Reduce the mixture a little more, depending on the consistency and taste. Add white wine and a little honey and allow to cool. The results should be slightly syrupy and have a sweet and sour taste. Add the strained quinces back to the seasoned sauce and serve warm. 
Nougat-filled Semolina Dumplings 
Ingredients 
90 ml milk  
20 g butter  
1 pinch of salt  
Zest of 1 lemon  
Splash of vanilla extract 
30 g semolina  
1 egg  
30 g white flour 
60 g nougat  
Directions  
Boil the milk with the butter, salt, lemon and vanilla. Stir in the semolina and allow to incorporate. Remove mixture from heat and add egg. Fold in the white flour and refrigerate for three hours. After chilling, form dumplings by hand around nougat. Place the dumplings in boiling water to cook, then remove and strain to dry. Sprinkle with biscotti crumbs and powdered sugar and serve with praline sauce and stewed quince.