Yayoi Kusama Is Bringing New Art to New York
She'll debut a slew of never-before-seen works.
Fans of Yayoi Kusama may associate her with high technology these days, but before there were mirrored rooms and sticker-festooned spaces, the native of Nakatsutaya, Japan, was obsessed with the natural world. That affinity for the outdoors is evident in her larger-than-life pumpkins and this summer, she's going back to her roots and bringing a retrospective to New York City. According to Afar, Kusama: Cosmic Nature will feature never-before-seen pieces and installations that will have fans making the pilgrimage out to the Bronx.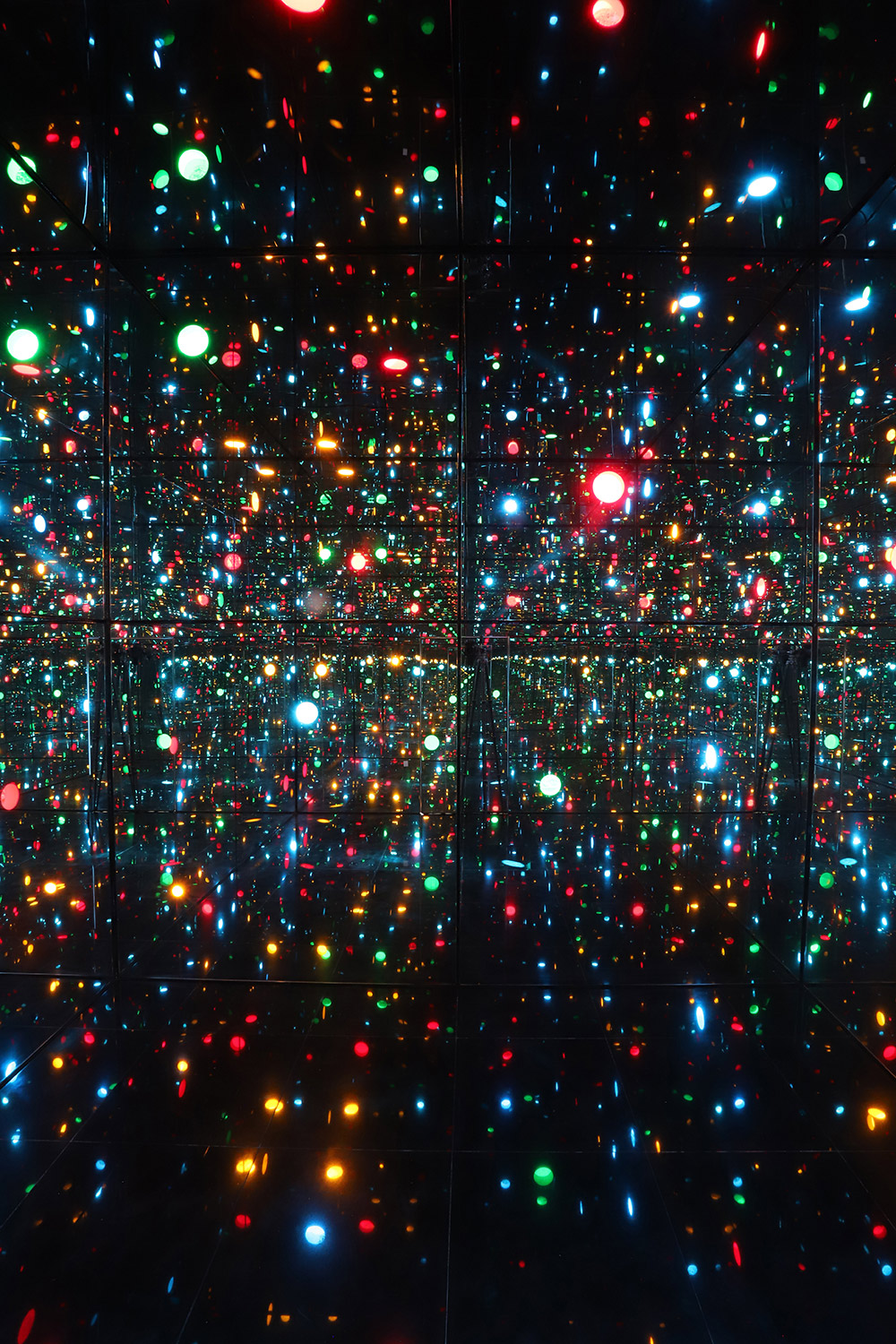 ​
"Infinity Mirrored Room—Illusion Inside the Heart (2020)" Image courtesy New York Botanical Garden
The New York Botanical Garden is the only place in America that will host Kusama: Cosmic Nature, a career-spanning exhibition of installations, paintings, and sketches from the artist's seven-decade career. On view from May 9 through November 1, 2020, the exhibit will take advantage of the space and scope of the botanic garden, sprawling across 250 acres, both indoors and out. Instantly recognizable pieces such as Kusama's polka-dot gourds will be out on the lawns and inside, guests will get to see botanical sketches and take part in Kusama's signature interactive installations. "Flower Obsession (2020)" is a brand-new work that allows visitors to stick floral stickers inside its interior. Another new piece, "Infinity Mirrored Room—Illusion Inside the Heart (2020)" will bring the artist's famed mirrored rooms to the great outdoors, making for unique experiences depending on the time of day and available sunlight. 
While Kusama's name is the only one on the program, it's not a solo exhibition. Afar notes that in addition to her work, the New York Botanical Garden's horticulture team will be installing displays to be "in conversation" with Kusama's works. 
"This presentation will stand apart from previous exhibitions of Yayoi Kusama's work because it is rooted in the artist's profound and enduring exploration of nature," NYBG president Carrie Rebora Barratt said in a statement.
Like all of Kusama's past exhibits, expect long lines and plenty of photo opportunities. As the only stop in the United States for this particular show, a trip to New York has never been a better idea. If it's not on your agenda, Kusama has an exhibit at Boston's Institute of Contemporary Art, Beyond Infinity: Contemporary Art after Kusama, which showcases her works (including an infinity room) alongside contemporaries Louise Bourgeois and Ana Mendieta.
Kusama: Cosmic Nature admission is $35 for adults, $33 for seniors over 65 and students with valid ID, and $15 for children between 2 and 12. Children under 2 are free. Timed-entry access to "Infinity Mirrored Room—Illusion Inside the Heart (2020)" is an additional $10.