Celebrate St. Patrick's Day Around the World
Local traditions and marquee performances make this a one-of-a-kind holiday no matter where you are.
St. Patrick's day may be synonymous with bar crawls and Guinness in the United States, but there are celebrations all over the world that each have their own local flavor. In Ireland, arguably the nexus of the holiday, things are a little different, focusing on pride, not pints. Skip the rowdy celebrations around Temple Bar — they're full of tourists and teenagers — but find a spot in the neighborhood to take in the parade. It won't be hard to spot the faux beards, leprechauns, and shamrock-green ensembles, but after snapping a few photos, look for venues hosting live music and dance performances, a favorite festivity for locals to take in with their friends and family. Traditional pubs — try Johnnie Fox's — are the place to be, so take in a hearty meal and maybe take in a few landmarks since the crowds will be congregating near Temple Bar. The Old Jameson Distillery and Guinness Storehouse are generally packed, but are quieter on St. Patrick's day.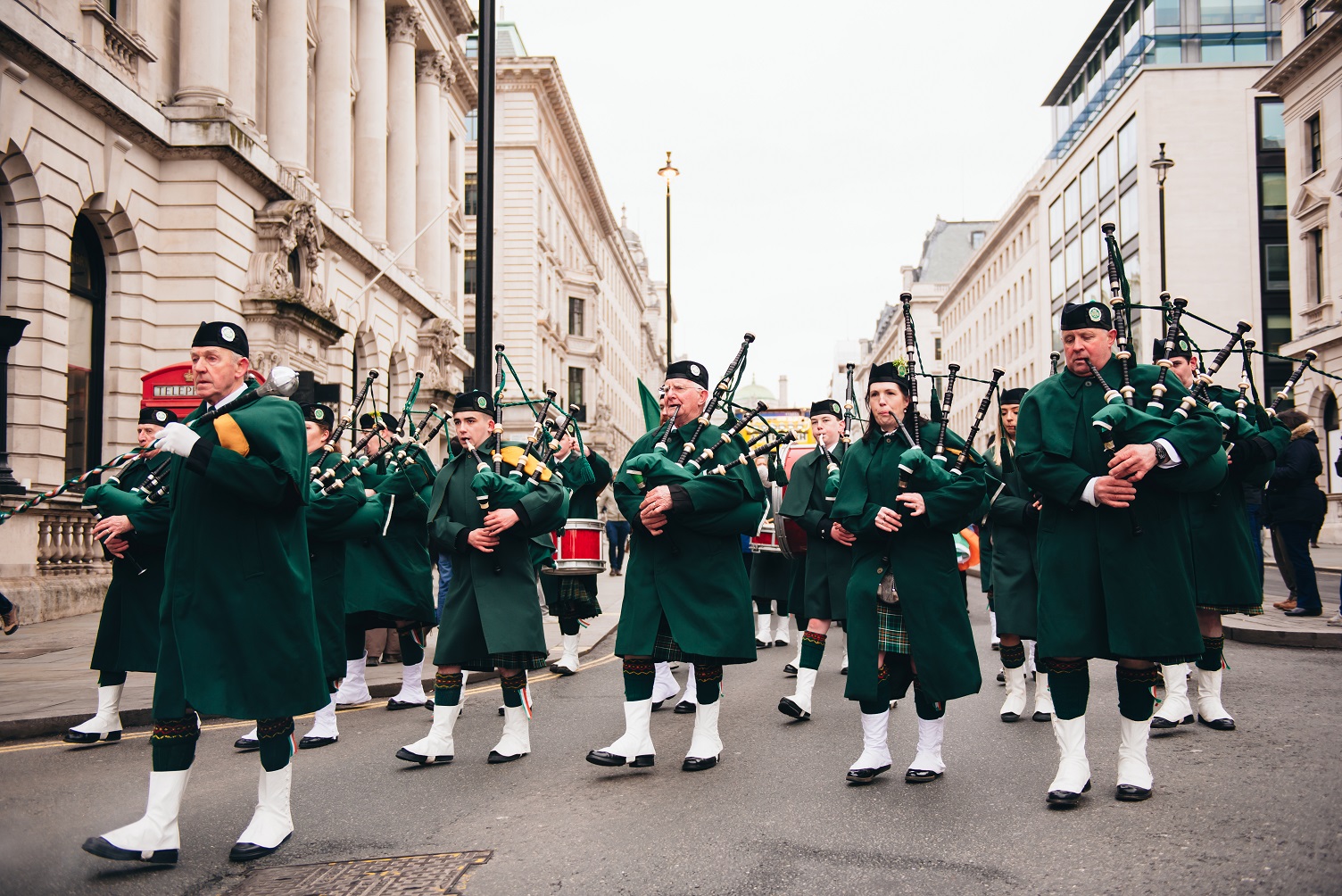 ​
London will be playing host to a St. Patrick's Day Festival in Trafalgar Square. A tradition for more than 15 years, it's the biggest celebration of Irish culture and community in London. The main stage features big-name headliners, but the festivities also include traditional food and art as well as dance performances and plenty of fun. The event is free, but expect big crowds (to the tune of 125,000) taking in the parade, which will take place on Sunday, March 15, and carnival. Anyone looking to get away from the crowds can head to Camden Market, which will host live music, and the Prince Charles Cinema in Leicester Square, which will feature the Irish Film Festival and its cinematic celebration of Irish culture.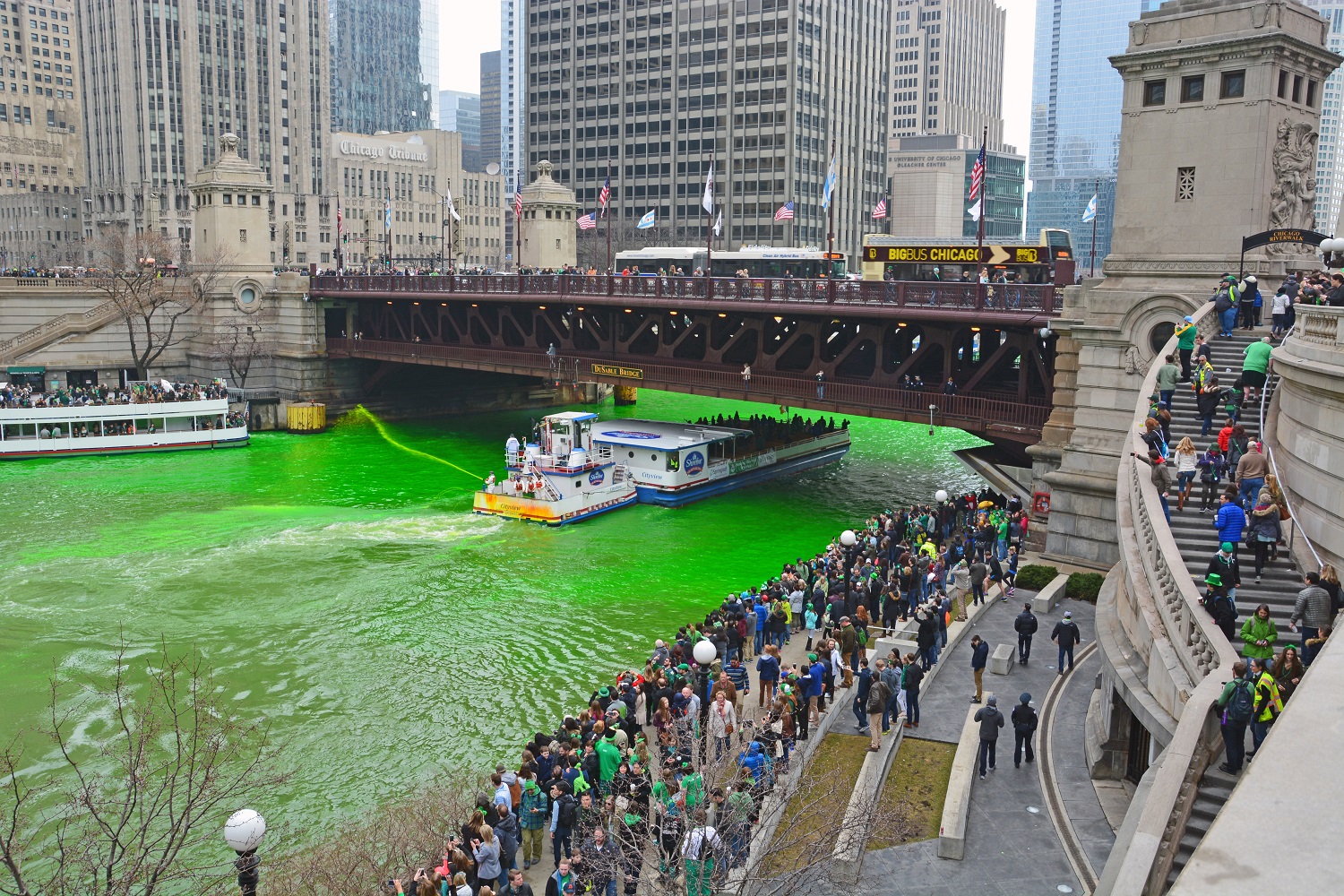 ​
Tradition dictates that the Chicago River run green for St. Patrick's Day and in 2020, it'll shine bright starting on March 14. Head to the east side of Michigan Avenue for the best views and scope out a spot for the parade, which will happen the same day starting at the corner of Balbo and Columbus Streets. A more family-friendly parade, the South Side Irish St. Patrick's Day Parade happens on March 15 and will step off at 103rd Street and make its way down Western Ave. There's a strict zero-alcohol policy along the route, so feel free to bring the kids. Kerryman Irish Bar and Restaurant is a traditional spot that serves Irish dishes such as Galway seafood chowder and corned beef. Lady Gregory's famed whiskey list already draws huge crowds, so expect even more revelers on the big day.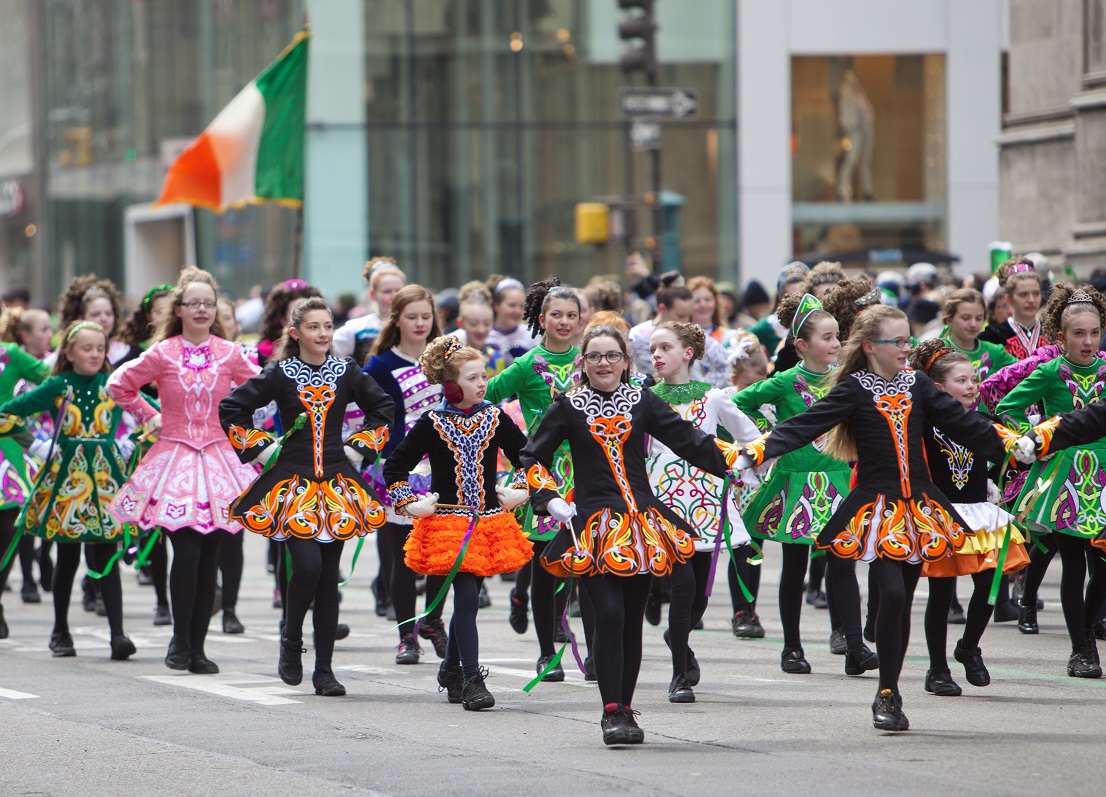 ​
St. Patrick's Day in New York City can be filled with Guinness, soda bread, and revelry. Look for the parade, which rushes past St. Patrick's Cathedral on 5th Avenue, fittingly, which includes marching bands, bagpipers, and dancers. The parties continue for most of the day, where partygoers can float from bar to bar. For a taste of history, however, the Tenement Museum on the city's Lower East Side tells the story of a typical 19th-century Irish immigrant family. On St. Patrick's Day, the museum hosts a ghost tour, so visitors may get a history lesson from someone (or something) that experienced it firsthand.