Seeing Red: Christian Louboutin's L'Exhibition[nist] Exhibit Opens in Paris
Calling all shoe obsessives.
Back when he was just a little boy, a sign at the Palais de la Porte Dorée caught the attention of Christian Louboutin. It showed a stiletto heel with a line through it, telling visitors to the museum that high heels were strictly forbidden, since they'd scratch the historic building's parquet floors. Louboutin, who grew up near the 12th arronidssement, never forgot that particular sign, and fans of the designer know the rest of the story.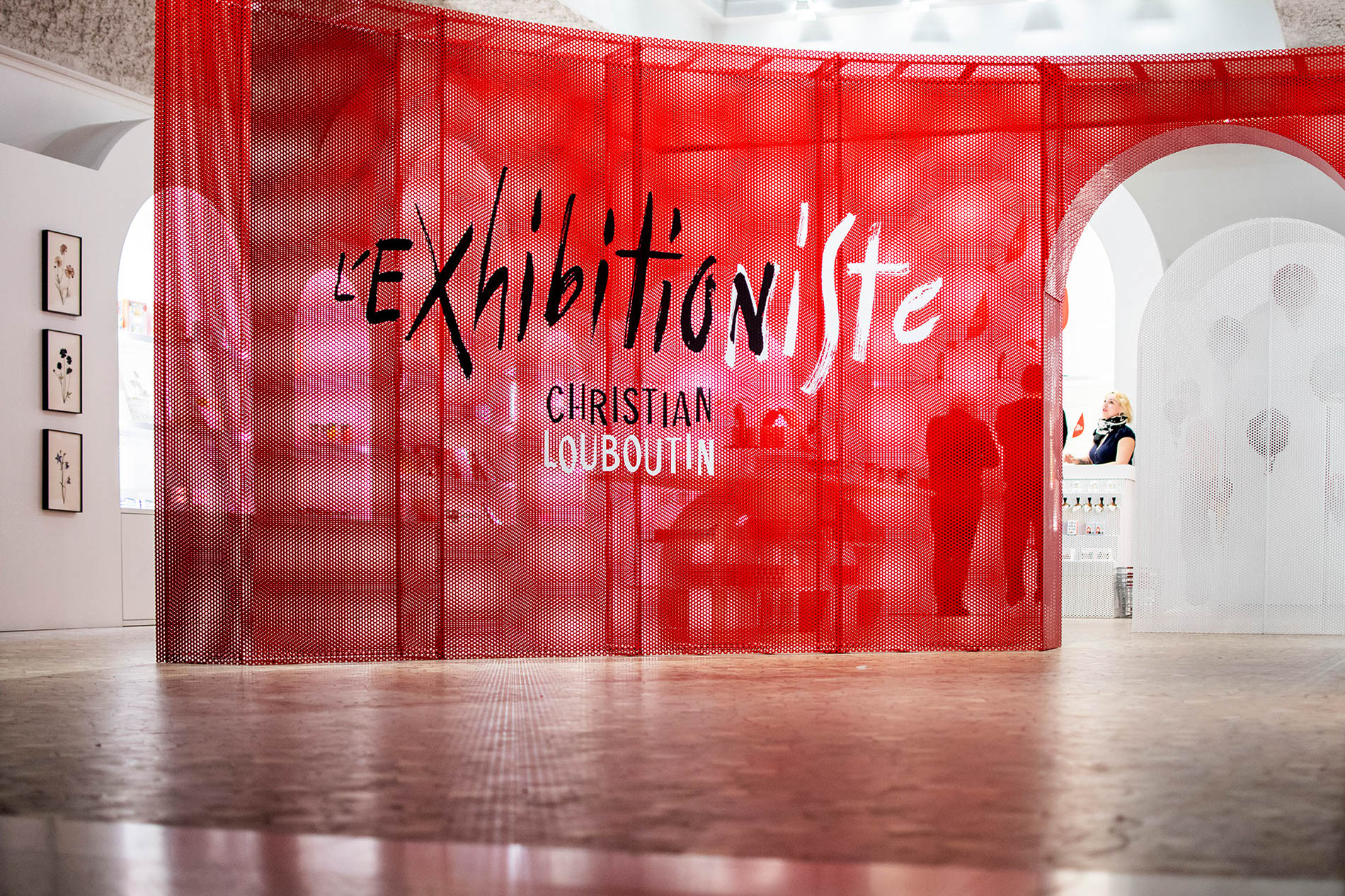 Today, Louboutin is one of the most revered names in the fashion world. His designs have graced celebrities and have been immortalized in film and TV — just ask anyone who's seen Sex and the City. Through July 26, The Palais de la Porte Dorée is hosting L'Exhibition[nist], a retrospective of Louboutin's work, making the Art Deco building a mecca for well-heeled fashion fans all over the world. Back in the '70s, the museum was known as the Musée National des Arts d'Afrique et d'Océanie and showcased traditional masks from countries such as Cameroon, which was part of the French empire. The building's aquariums and ornamentation featured on Louboutin's first collection, including the now-legendary Maquereau shoe and it's iridescent finish, which was inspired by the museum's aquarium.
"I would imagine the tribes dancing, and the people who lived in these far-flung places," Louboutin told Condé Nast Traveler. "For me this museum was a way to travel the world."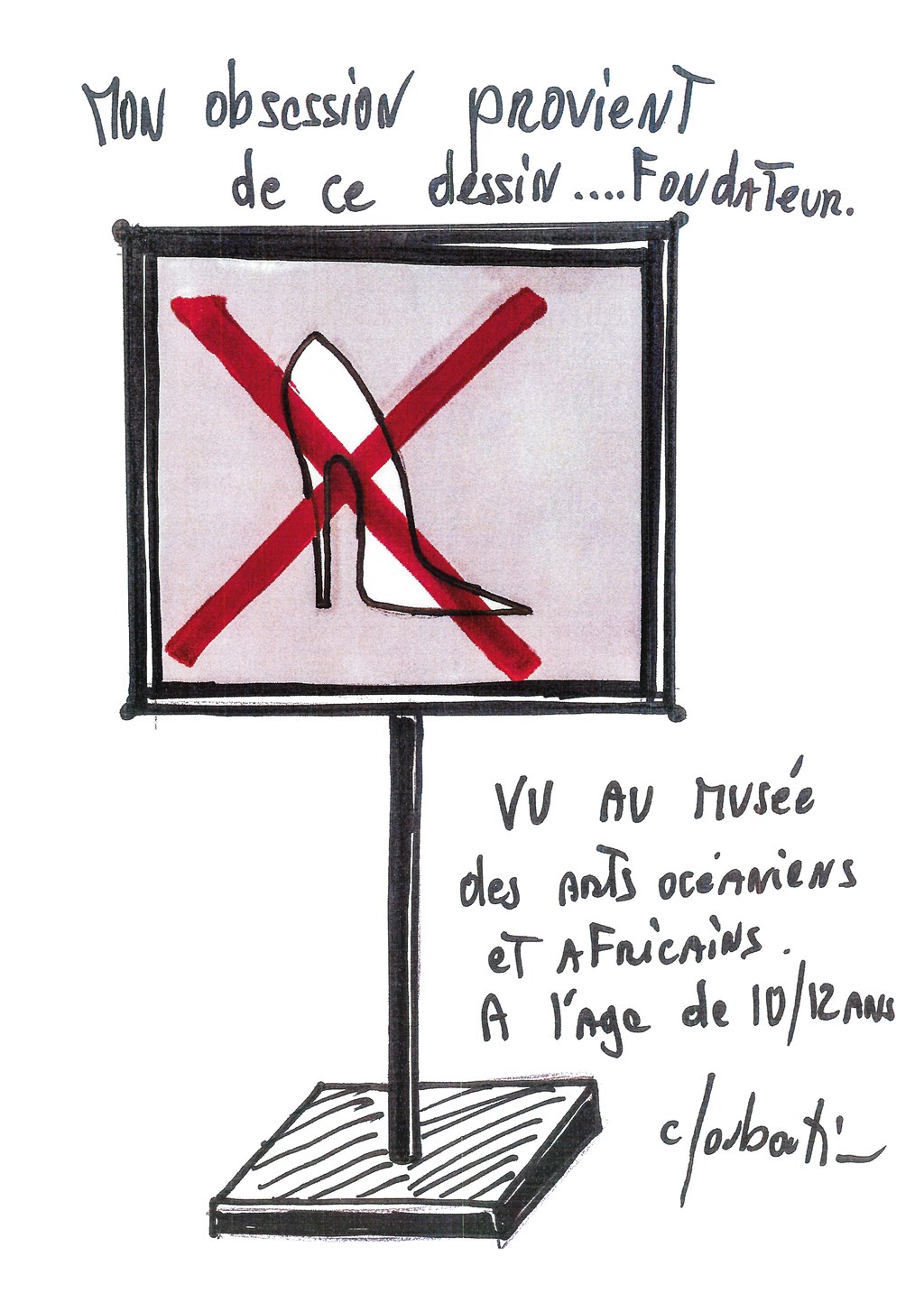 Those exhibits influenced Louboutin's designs, which often feature details such as fringe and traditional beading. Today, the Palais de la Porte Dorée is home to contemporary art, making it the perfect backdrop for Louboutin's designs.
L'Exhibition[nist] brings together hundreds of Louboutin heels, boots, sandals, and even a few collaborative works. The designer worked with filmmaker David Lynch and multimedia artist Lisa Reihana, so there's something to see even if visitors only have a passing interest in Louboutin's scarlet-soled creations. There are archival pieces from Louboutin's own collection and selections from his huge fan base (his acolytes include the Queen of Bhutan, Beyoncé, Jennifer Lopez, and Imelda Marcos) sourced from all over the globe, including the special collection created in Bhutan that was featured in his Michael Waldman-directed documentary, Christian Louboutin: The World's Most Luxurious Shoes.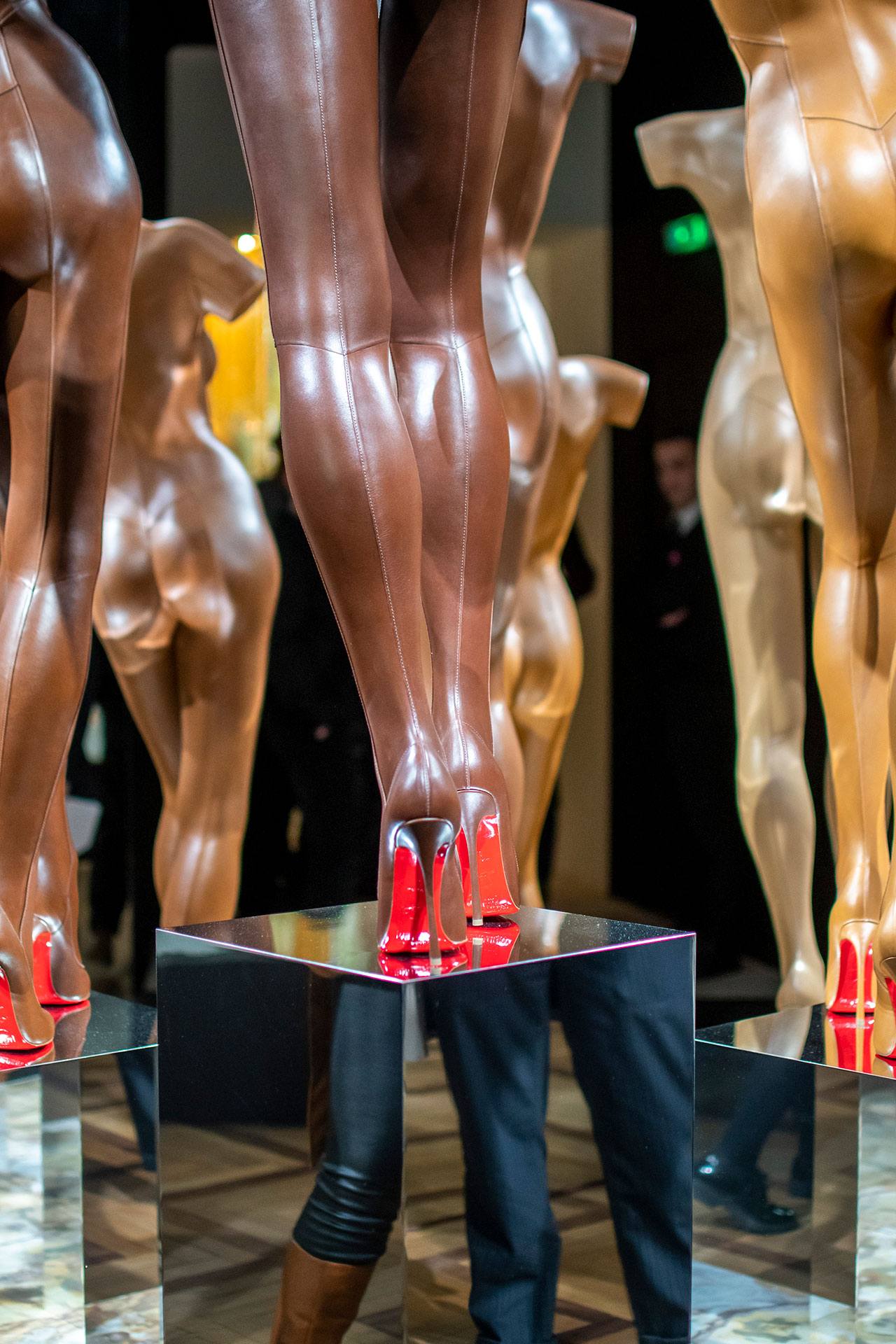 The Palais de la Porte Dorée is located at 293 Avenue Daumesnil. Tickets are available online.