Sick of Home? This New Series Will Show You Some of the World's Best
Get a look inside visionary homes.
If you're one of the many people in self-isolation, the four walls that have been surrounding you may have worn out their welcome. While it's not always possible for a change of scenery while safer-at-home orders are in place, the escapism that comes with TV and binge-watching can be more than just superhero epics of soapy over-the-top dramas. AppleTV+'s new series, Home, offers a look inside some of the most notable residences on the planet — and it's not just about luxury. The homes highlight sustainability, amazing architecture, and more, giving this series a more highbrow take on something like Million Dollar Listing.
Co-directed by Doug Pray, the featured homes span the globe, with stops in Sweden, Hong Kong, Mexico, Bali, and India. Matthew Weaver, who you may recognize as the creator of cult hits Chef's Table and Jiro Dreams of Sushi, also lent his expertise and together, the two set out "to make a series about amazing homes that wasn't about luxury but focused on big ideas for a small planet. It was about the personal stories of innovative homeowners as much as it was about the homes themselves."
The production took over two years and viewers will get to look inside a house made completely of bamboo in Indonesia and a home in India that uses traditional techniques that go back centuries. A home in Malibu is made of completely recycled and reclaimed materials. The homes may be shockingly different in style, location, and feel, but the common thread is innovation.
"In each episode, we were portraying homeowners who were innovative about what they had to work with; what was 'right there' in front of them. They weren't running away to build a mansion in the mountains or importing outside ideas. They were recommitting to the land, native resources, and the maximum potential of what they could create in a home," Pray explains.
By showing that homes can be made by hand, 3-D printed, and built into their surroundings for the lowest environmental impact, Pray and his team showcase the fact that home isn't one thing. The series sets out to present the concept of home and what it means to different people, so it could be just the thing to make you reconsider your cabin fever.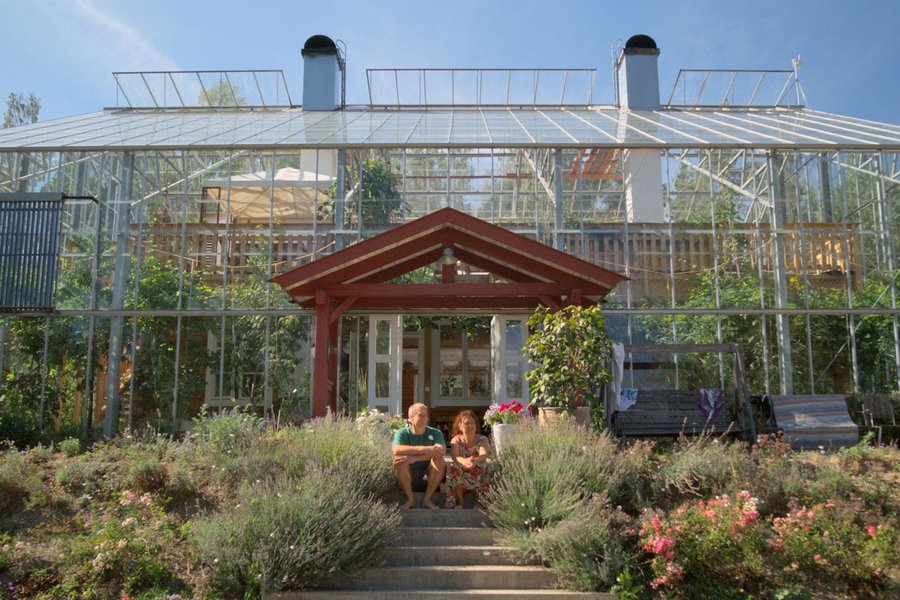 "My hope is that viewers will watch these episodes and, rather than thinking 'I'll never build a greenhouse over my home,' or, 'I can't move the walls of my apartment like that guy in Hong Kong' they'll be inspired by the way each of these innovators solved seemingly insurmountable problems by thinking differently, that they might take some small part of the big idea and apply it to their lives," Pray says.