Where to Shop In Europe
From Dazzling City Streets to Quaint Country Villages
Shopping while traveling is different from shopping at home. In fact, it's better.

Whether you're buying a bag of fresh produce from a vendor in a quaint farmers' market or paying top-dollar (or Pound, or Euro) for that high-fashion accessory you've always wanted, the act of shopping away from home is so unlike what we're used to that it feels almost like a rebellion.

So, embrace your inner rebel and release it upon any of these best places to shop in Europe – from famed Parisian department stores and Florentine streets to specially designed Spanish and English shopping villages. While you might return home afterward with lighter pockets, you'll be rewarded with a suitcase full of tangible travel memories you can wear, display, and admire long after your shopping escapade has ended.
Where to Shop in Europe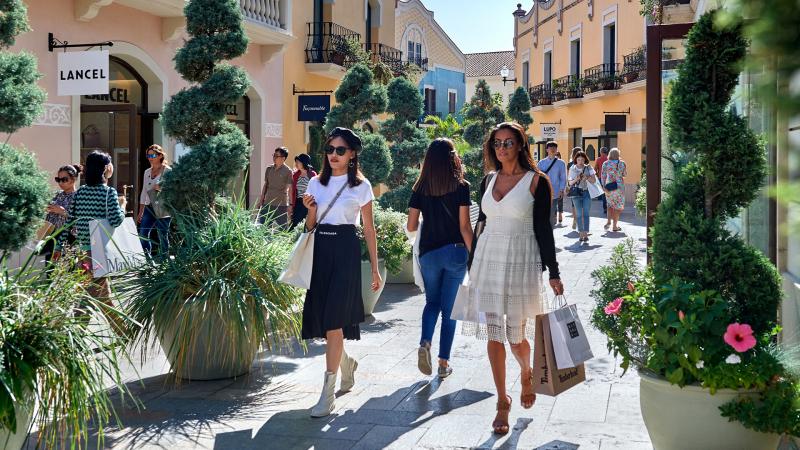 While many fashionistas proclaim Bond Street and the Knightsbridge neighborhood to be the epicenter of high-end shopping in the United Kingdom, those in the know prefer to find their perfect buy a little further afield. A short 45-minute train journey from London's city center takes travelers and locals alike to Bicester Village located at the edge of England's beautiful Cotswold region.

Filled with more than 150 boutiques belonging to the best of British and international fashion brands, Bicester Village offers travelers to London and central England the chance to browse everything from Bally, Balmain, Manolo Blahnik and Montblanc in a uniquely designed setting reminiscent of a traditional English village. What's better, members of the I Prefer Hotel Rewards loyalty program receive 10% savings on purchases, plus additional perks when shopping at Bicester Village through December 31, 2022.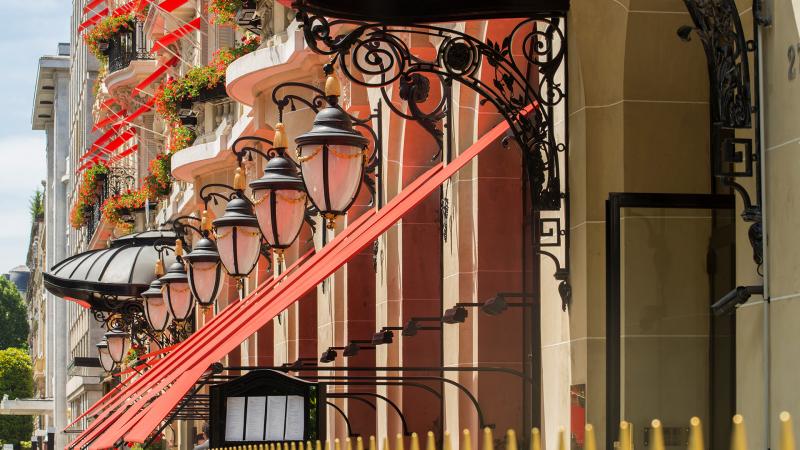 With its wide sidewalks, shade trees, and rows of high-end shops, many would be forgiven for thinking Paris's grand Champs-Elysées is the Parisian shopping destination. But the truth is, the Champs-Elysées is great if you want a stroll along a beautiful boulevard lined with Second Empire architecture culminating in the Arc de Triomphe, but it's only so-so when it comes to actual shopping since everything you can get on the Champs-Elysées can be found in any major city almost anywhere in the world, and almost always at a lower price.
So, instead of a street made famous by a jaunty song, head to these two spots for the ultimate in French buying power: Avenue Montaigne (just off the Champs-Elysées) and Le Bon Marché. First, Avenue Montaigne serves as an outdoor escape where haute couture houses rub shoulders with classic restaurants and grand hotels. Not only is it an excellent place to pick up a chic scarf, but the Avenue's beauty can also double as an Instagram-worthy posing spot. In Paris's 7th Arrondissement, Le Bon Marché offers Parisians and visitors a taste of the high life thanks to its elaborate and beautiful design, local and international wares, and notoriety as the city's oldest and first department store.

Along with its sun-drenched public plazas, lushly shaded parks, and picture-perfect streets, the Spanish capital of Madrid is also known for its shopping. Two top spots can be found within the city proper – Gran Vía and the Serrano neighborhood – while a third is just outside the city in one of the country's most affluent areas.
Gran Vía, meaning "Great Way" in Spanish, is flanked by ornately designed buildings housing theaters, restaurants, bars, and stores ranging from the Spanish native Zara to department store El Corte Ingles. In the Serrano neighborhood, high-end fashion labels such as Cartier and Louis Vuitton occupy former palatial homes and feature decadent décor and even chandeliers. Outside the city, surrounded by the charming town of Las Rozas backed by impressive vistas of Spain's central mountains, Las Rozas Village shopping neighborhood offers a similar experience to the aforementioned sister Village, Bicester Village with more than 100 boutiques including Bally, Balmain, Montblanc, and more.
Via Roma and Via dei Calzaiuoli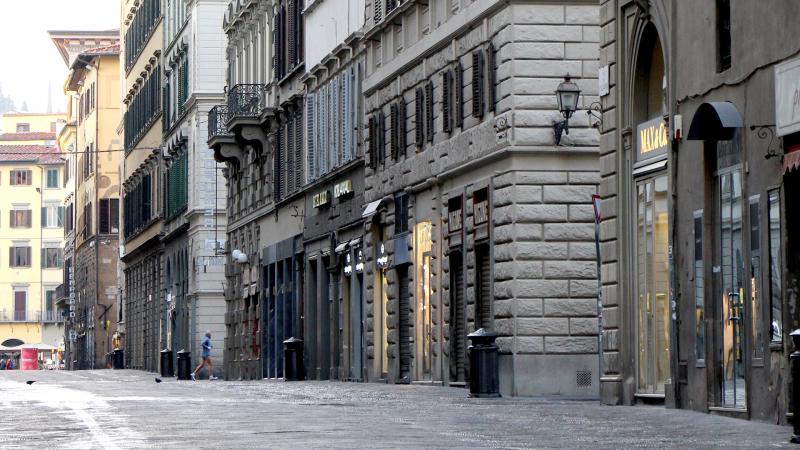 Just a stone's throw from the Piazza della Signoria, Florence's historic square and cultural heart, the two parallel streets of Via Roma and Via dei Calzaiuoli offer visitors to the Tuscan capital a luxurious diversion from the city's impeccable assemblage of public art, architecture, and museums. After all, you can only spend so many hours staring at gorgeous statues, painting, and churches before becoming entirely overwhelmed – the cure to which is a dose of retail therapy.
On Via Roma and Via dei Calzaiuoli, you'll not only find stalwart luxury labels like Valentino and Fendi, you'll also find artisan perfumers dedicated to crafting custom scents, leather artisans creating handmade and personalized leather goods like gloves and shoes, and more gelato shops and cafes than you can try in one trip. But don't limit yourself to these two streets. Florence is packed with shops of all kinds, with a focus on its traditional crafts such as gold and silver jewelry, art, and even locally produced food and wine.
To plan your own European shopping trip, start by discovering the perfect place to stay with Preferred Hotels & Resorts.