Take Your Zoom Happy Hours International With These Worldly Cocktails
Get a taste of Singapore, Brazil, and more.
Virtual happy hours are getting a dose of fun with backdrops courtesy of theme parks, famed artists, and even resourceful at-home photo manipulators, but that's not the only way to spice up video conferencing. If you've got a Zoom cocktail hour planned with your team or your pals, skip the rosé or your go-to IPA and try one of these international cocktails, which will add a dash of jet-set fun to any of your meetings. A simple sip can transport you to South America, Paris, or anywhere else on your bucket list. Alcohol sales are spiking in many places with self-quarantining, so all you have to do is take a look at your bar cart to figure out where you can visit (in spirit) next.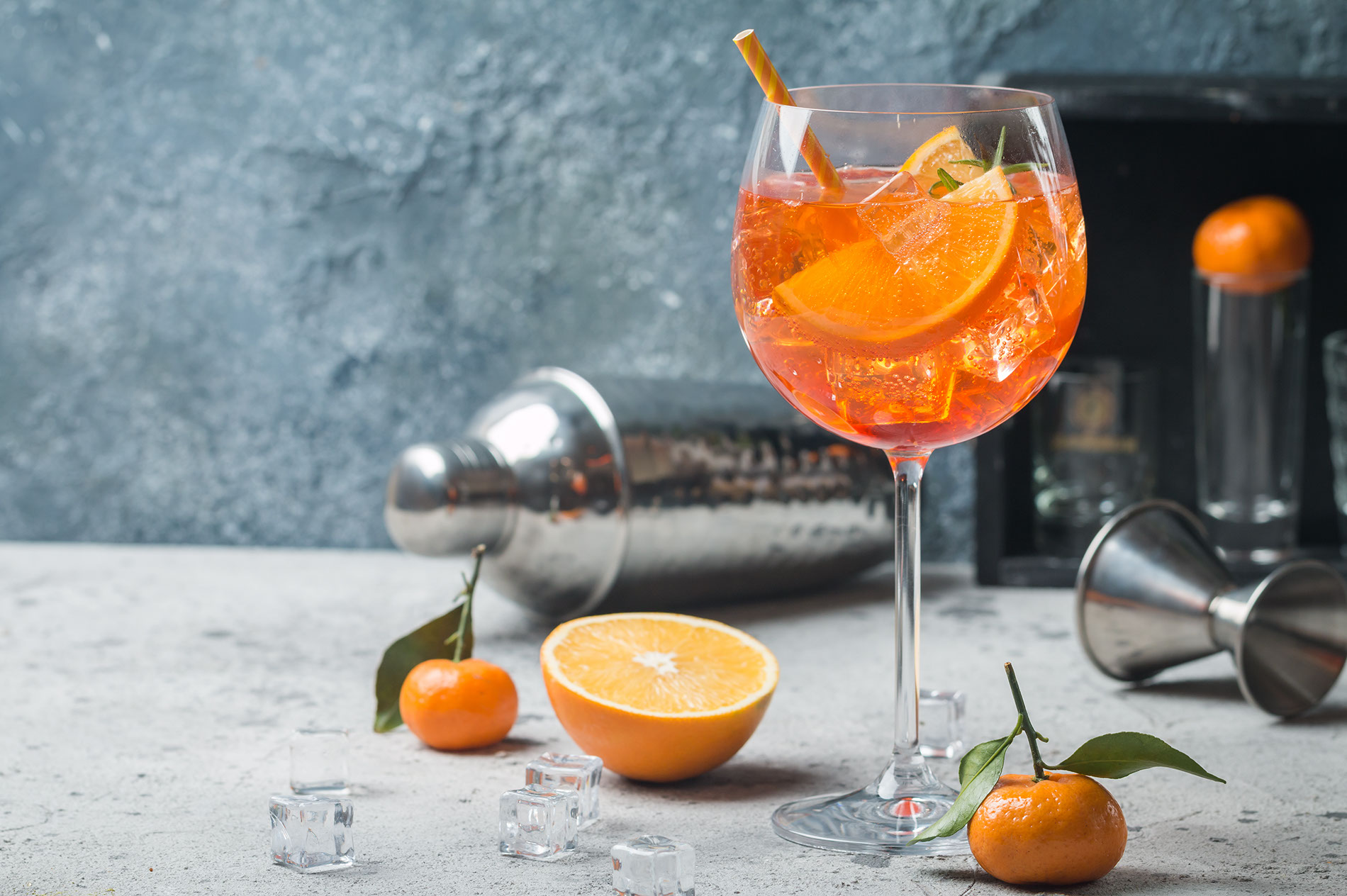 Italy: Aperol Spritz
Ingredients:
3 parts Prosecco
2 parts Aperol
Splash of soda water
Garnish: orange slice
Instructions:
Pour all ingredients into a wine glass with ice and stir. Garnish with an orange slice.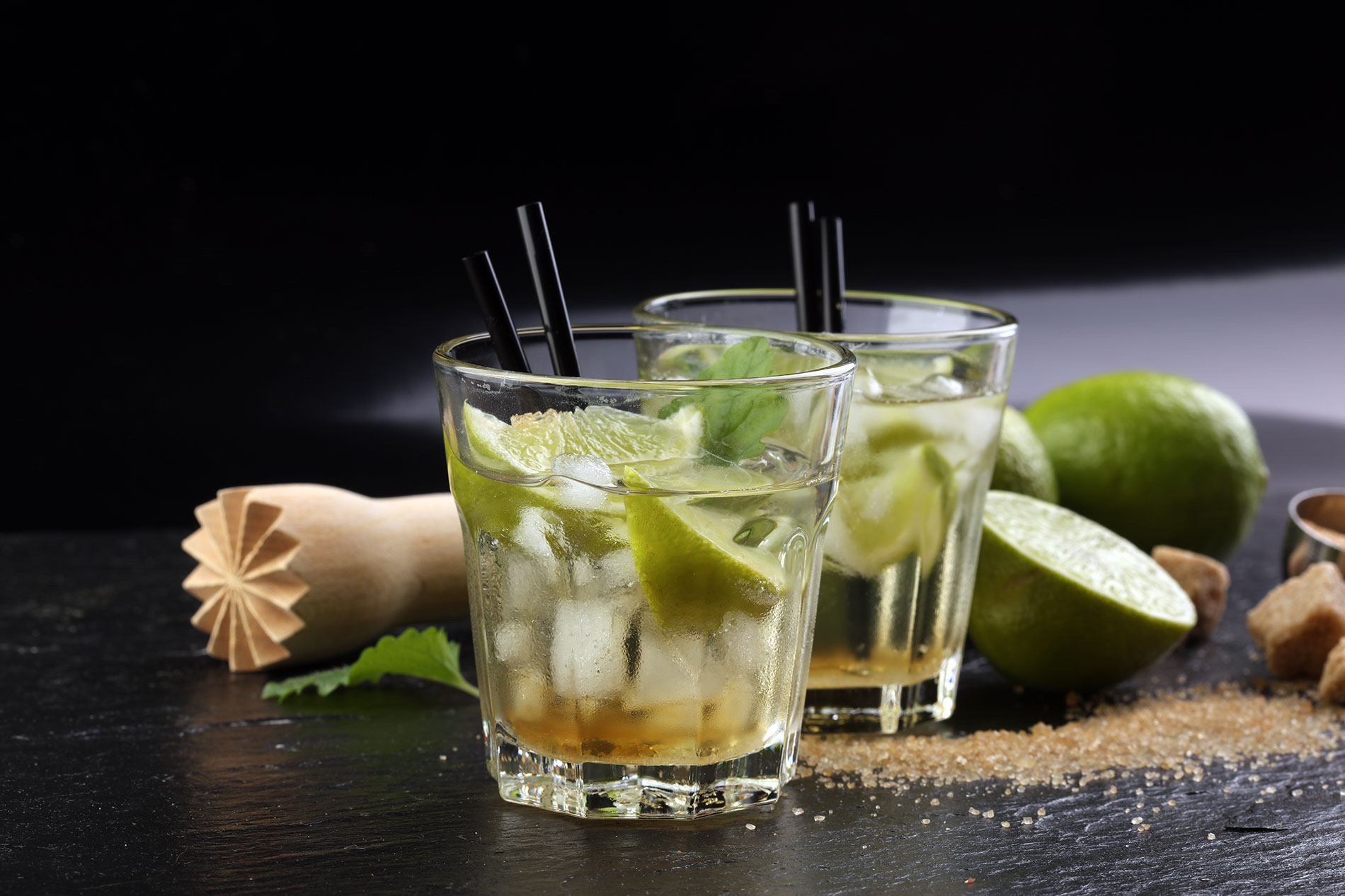 Brazil: Classic Caipirinha
Ingredients:
1 lime, cut into wedges
1/2-2 tsp sugar (adjust to how sweet you want it)
2 oz. cachaça
Garnish: Lime 
Instructions: In an Old Fashioned glass, muddle the sugar and lime. Fill with ice, add the cachaça, and stir. Garnish with lime.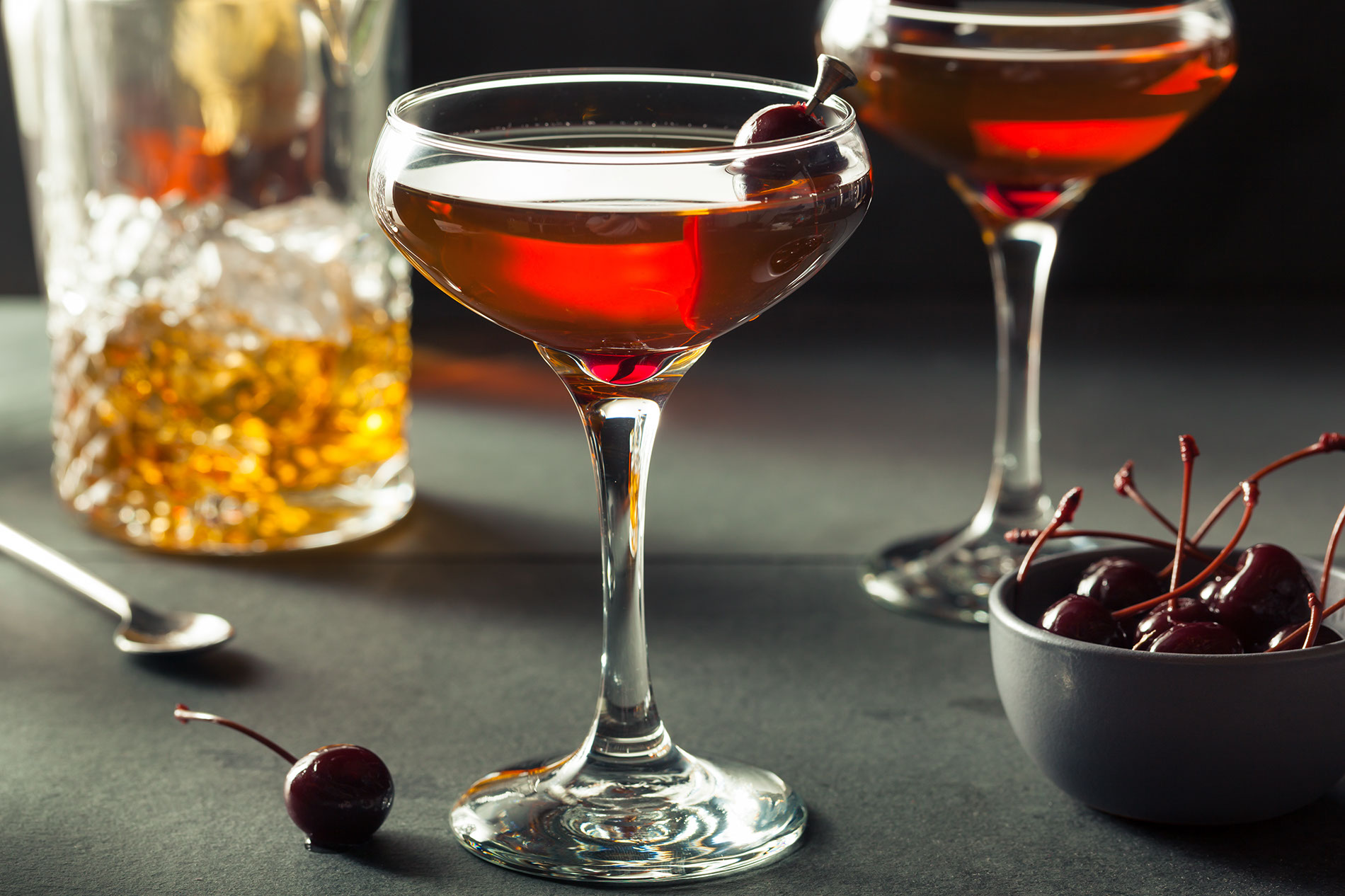 New York City: The Manhattan
Ingredients:
2 parts whiskey
3/4 part sweet vermouth
1 dash each of Angostura aromatic bitters and orange bitters
Orange twist and cocktail cherries for garnish
Instructions: Add vermouth, whiskey, bitters, and ice into a mixing glass. Stir to mix and chill. Strain into a stemmed glass. Squeeze oils from an orange twist over drink. Garnish with a cocktail cherry.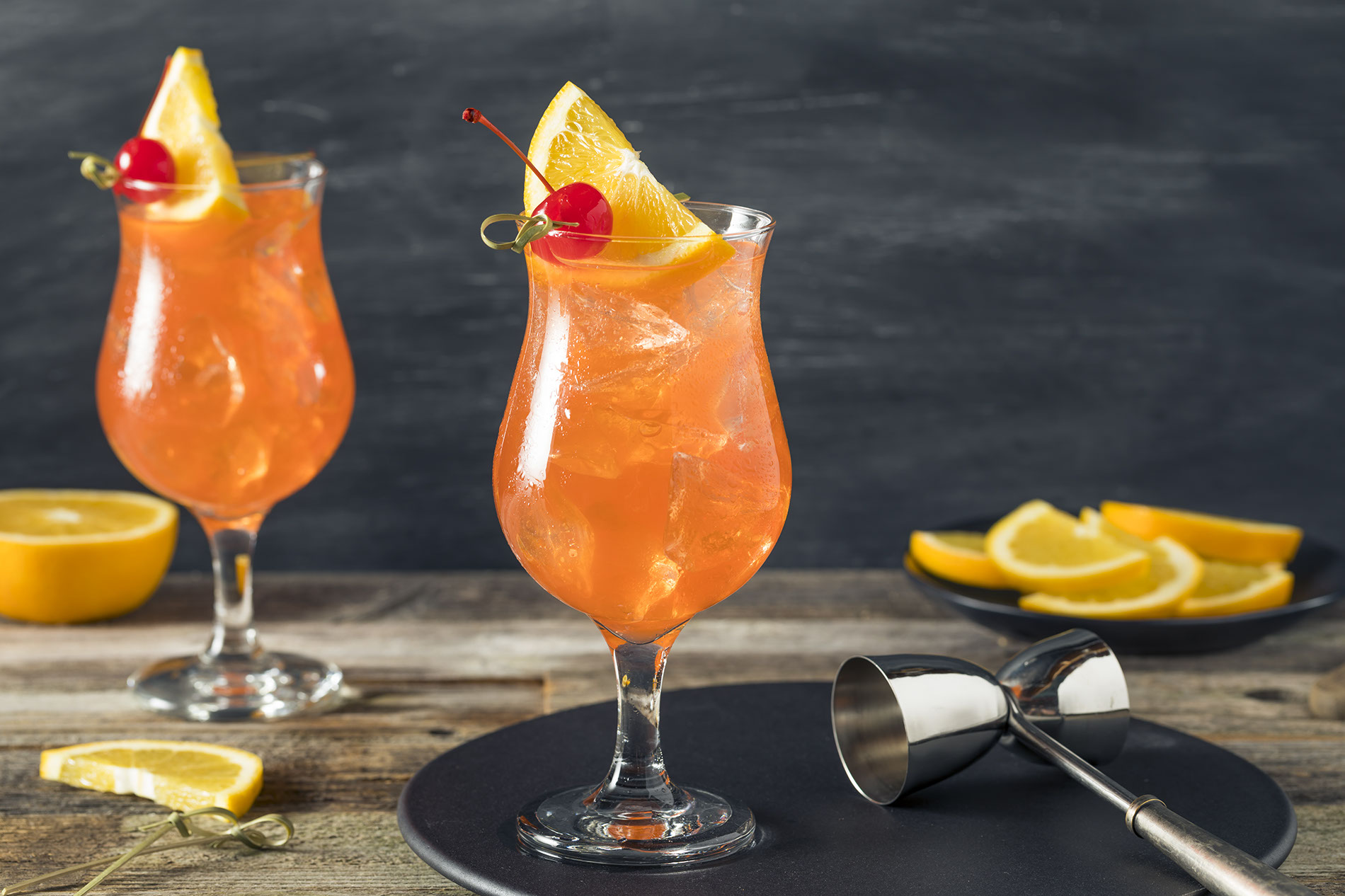 Singapore: Singapore Sling
Ingredients
1 1/2 oz. gin
1 oz. Benedictine
1 oz. lime juice
1/4 oz. simple syrup
2 oz. club soda
1/2 ounce cherry brandy (or kirsch or Cherry Heering)
Garnish: ​lemon slice and ​​maraschino cherry
Instructions: Pour the gin, Benedictine, lime juice, and simple syrup into a cocktail shaker filled with ice. Shake and pour into a highball glass over fresh ice. Add club soda and float the cherry brandy on top. Garnish with lemon slice and cherry.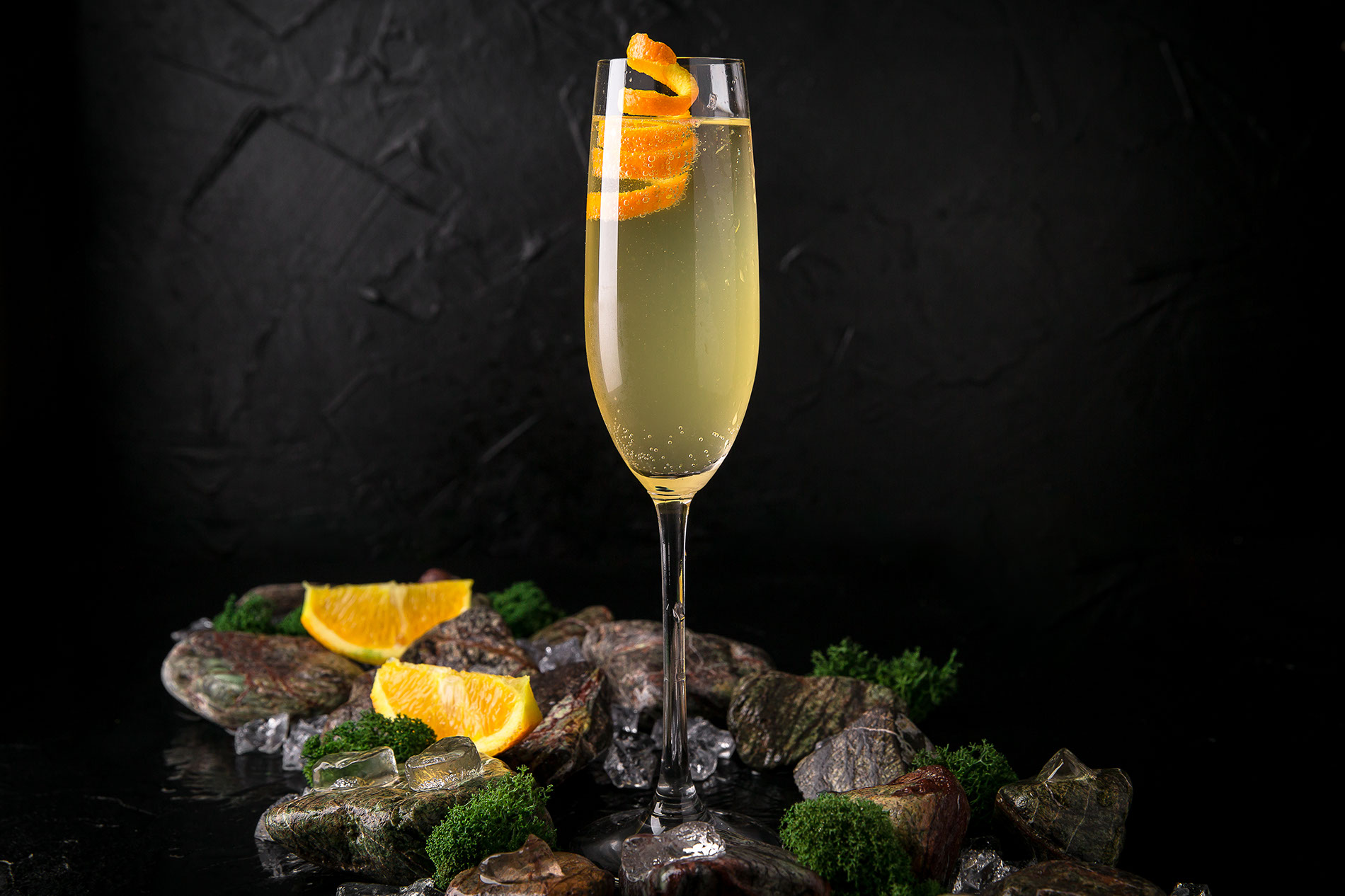 Paris: French 75
Ingredients:
1 1/2 parts gin
1/2 part fresh lemon juice
1/2 part simple syrup
Dry sparkling wine or Champagne
Instructions: In a mixing glass, muddle gin, lemon, and simple syrup. Add ice, shake, and strain into a flute. Top with sparkling wine.