Discover Denver's Renowned Art District
The Source Market Complex – Occupying the former 1880's brick foundry building, The Source Market offers baked bread, craft cocktails, and everything in between. The marketplace offers 15 different merchants which include floral designs, art galleries, wine and spirit shops, a local brewery, coffee roasters, and more. The open floor-plan lends to the communal philosophy, and the industrial design nods to the market's heritage.
Denver Coliseum – One of Denver's top venues for concerts, rodeos, and roadshows, the Denver Coliseum can host up to 10,000 attendants at a time. Close to the hotel, the venue is located 1 mile northeast of The Source Hotel.
Forney Museum of Transportation – Featuring early production cars from Rolls-Royce, Pierce-Arrow Motor Car Company, and many more, the museum is a true wonder for automotive enthusiasts. In addition to cars, the museum features numerous exhibits which include steam locomotives, motorcycles, aircrafts, buggies, carriages, public transit systems, and more. The Forney Museum of Transportation is also located 1 mile northeast of the hotel.
Nearby Attractions:
National Western Complex – 1.2 miles northeast
Coors Field – 1.3 miles southwest
Union Station – 1.7 miles southwest
16th Street Mall – 1.8 miles southwest
Colorado Convention Center – 2.0 miles southwest
Presbyterian St Luke's Medical Complex – 2.0 miles south
Elitch Gardens – 2.2 miles southwest
Fillmore Theatre – 2.2 miles south
Pepsi Center – 2.2 miles southwest
Colorado State Capital – 2.3 miles south
Civic Center Park – 2.3 miles south
Downtown Aquarium – 2.3 miles southwest
Denver City Building – 2.4 miles south
Denver Children's Museum – 2.4 miles southwest
Denver Art Museum – 2.4 miles south
Colorado History Museum – 2.5 miles south
Metropolitan State University – 2.5 miles southwest
Mile High Stadium – 3.0 miles southwest
Denver Zoo – 3.0 miles southeast
Denver Museum of Nature and Science – 3.3 miles southeast
Regis University – 4.0 miles northwest
University of Denver – 4.0 miles south
Cherry Creek Shopping Center – 4.2 miles south
Nearby Attractions and Activities Distance from hotel: 5 | 10 | 15 | 20 | 30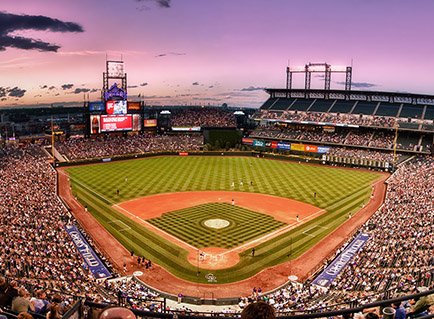 Coors Field
2001 Blake St
Approximately 1.24mi from hotel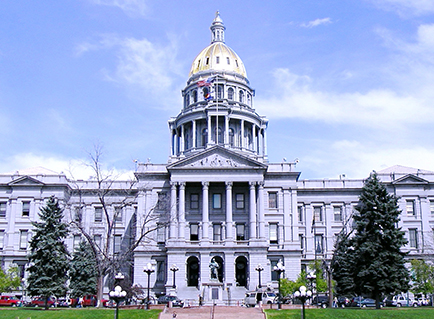 Colorado State Capitol
200 E Colfax Ave
Approximately 2.37mi from hotel
Pepsi Center
1000 Chopper Cir
Approximately 2.58mi from hotel