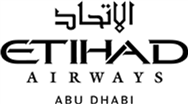 CHICAGO — November 5, 2013 — Preferred Hotel Group™ today announced a new partnership with Etihad Guest, Etihad Airways' award winning frequent flyer program. This move will enhance the company's footprint in the Middle East and support recent development in the region. The strategic alliance allows members of the Etihad Guest loyalty program to earn Etihad Guest miles when they stay at any of Preferred Hotel Group's 650 member hotels in 85 countries, 149 of which are located in 43 cities to which Etihad Airways operates.
"The Middle East is an important market for Preferred Hotel Group, and we are committed to continuously enhancing our impact in the region," said Ananya Narayan, Executive Vice President of Asia Pacific, Middle East, and Africa for Preferred Hotel Group. "This new partnership with Etihad Guest allows us to extend additional benefits to both consumers and the travel community."
"Etihad Airways prides itself on offering members of its award-winning loyalty program, Etihad Guest, one of the most comprehensive travel benefits propositions available in the industry," said Barry Green, Etihad Airways' Vice President—CRM and Loyalty. "This agreement with Preferred Hotel Group will allow Etihad Guest members to enjoy the benefits of the program wherever they are in the world."
Effective immediately, Etihad Guest members can earn 500 Miles for eligible stays at participating hotels within the Preferred Hotel Group portfolio, and can earn double miles (1,000) at more than 120 participating hotels worldwide. To earn Etihad Guest Miles, members must present their Etihad Guest card at time of hotel check-in.
Etihad Guest is the 17th airline loyalty program to join Preferred Hotel Group's Frequent Flyer program list.
* Terms and conditions apply.
About Etihad Guest
The award-winning loyalty program, Etihad Guest, was launched in August 2006 and quickly established itself as one of the airline industry's fastest-growing and most innovative loyalty programs. Etihad Guest now boasts more than 2 million members. The program offers members the opportunity to accumulate Etihad Guest Miles on flights with Etihad Airways as well as many global airline partners such as airberlin, Air Seychells, Virgin Australia and American Airlines. Members also enjoy accruing miles with global partners, ranging from hotel accommodation and car rental to retail and financial products. Etihad Guest members can redeem against a selection of flights on more than 2,000 routes and more than 6,000 non-flight rewards from over 250 partners on the Etihad Guest online Reward Shop. Etihad Guest Miles can also be converted to make cash payments in more than thirty million retail outlets worldwide with PointsPay—an unmatched loyalty proposition.
About Etihad Airways
Etihad Airways, the national airline of the United Arab Emirates, began operations in 2003, and in 2012 carried 10.3 million passengers. From its hub at Abu Dhabi International Airport, Etihad Airways offers flights to 94 passenger and cargo destinations in the Middle East, Africa, Europe, Asia, Australia and the Americas, with a fleet of 80 Airbus and Boeing aircraft, and over 80 aircraft on firm order, including 41 Boeing 787-9 Dreamliners and 10 Airbus A380s, the world's largest passenger aircraft. Etihad Airways, which also holds equity investments in airberlin, Air Seychelles, Virgin Australia and Aer Lingus, will acquire 49 per cent of Air Serbia from January 2014, and, subject to regulatory approval, will acquire 24 per cent of India's Jet Airways. For more information, please visit: www.etihad.com.
About Preferred Hotel Group™
Preferred Hotel Group represents more than 650 of the finest hotels, resorts, and serviced residences in the world. Preferred Hotel Group's brands include Preferred Hotels® & Resorts, Summit Hotels & Resorts™, Sterling Hotels™, Summit Serviced Residences™, Sterling Design, and Preferred Boutique™. Travelers gain valuable benefits through branded programs iPrefer™, Preferred Family, Preferred Pride, Preferred Golf™, and Preferred Residences™. For more information, visit www.PreferredHotelGroup.com and follow the brand on Facebook and Twitter.
MEDIA CONTACTS:
Caroline Michaud
Director, Public Relations — Americas and EMEA
Tel: +1 312 542 9218
cmichaud@preferredhotelgroup.com
Damian James
Corporate Communications
Etihad Airways
Tel: +971 2 511 1035
djames@etihad.ae