Fine Dining on Boston Harbor
Whether you crave elegant cuisine with a wine list to match, or casual dining on an outdoor terrace, Boston Harbor Hotel's gourmet restaurants and bars deliver. Room service is also available 24 hours a day for those who prefer a quiet meal in the comfort of their luxury rooms.
Meritage Restaurant + Wine Bar: Meritage Restaurant boasts beautiful views of Boston Harbor, an impressive wine collection sure to tempt every traveler's palette, and an extensive menu, painstakingly developed by the talented Chef Bruce. Special attention is paid to using the finest, freshest ingredients, sourced from vineyards across the globe, including herbs, citrus, nuts, spices, meats, and other specialty items grown on the vineyards.
Every aspect of a guest's experience at The Meritage Restaurant and Wine Bar is focused on their enjoyment of the pairings of food and wine, and the unique integration of exotic flavors into each and every dish.
Rowes Wharf Sea Grille: Featuring the freshest local seafood, afternoon tea, and creative cocktails, this Boston restaurant is a welcoming choice for any meal throughout the day. Enjoy picturesque views of the waterfront and seasonal outdoor seating.
Rowes Wharf Bar: Regional cuisine and expertly crafted cocktails are served at this charming and cozy Boston bar. Mahogany walls, soft lighting, and a carefully curated selection of fine scotch and cognac add to this classic New England bar's warmth.
The Alley Bar at Rowes Wharf: Located in the alley next to Rowes Wharf Bar, this casual alfresco bar welcomes guests for refreshing cocktails during summer months.
Nearby Dining and Nightlife Distance from hotel: 1 | 5 | 10 | 20 | 30
Biddy Early's
141 Pearl St
Approximately 1.09mi from hotel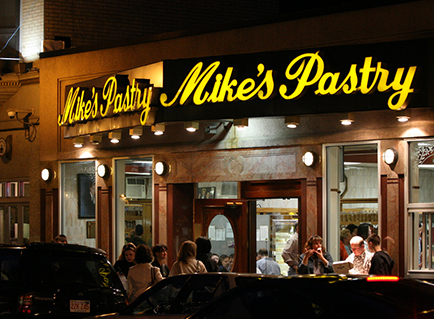 Townsman
120 Kingston St
Approximately 1.39mi from hotel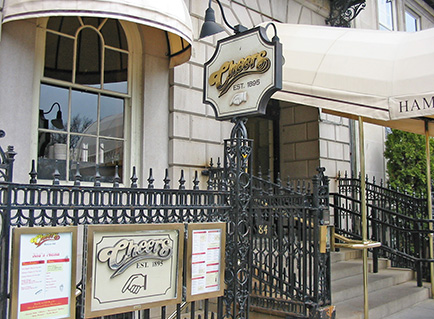 LA Burdick
220 Clarendon Street
Approximately 2.65mi from hotel
Hojoko
1271 Boylston St
Approximately 3.92mi from hotel