Visit Ellis Island on Your Next New York Vacation
A ferry ride into history.
Formally known as the Ellis Island Immigration Museum, Ellis Island is where many immigrants first set foot on American soil. Today, the island is a popular destination for tourists looking to fit a history lesson in their New York City itineraries, but between ferries, strange hours, and TSA-level security checks, it can be daunting. Here's what you need to know before you go. 
Get there early. Taking the first ferry of the day, which leaves from Battery Park at 8:30 a.m. and approximately every 40 minutes (though trips are more frequent in the summer during peak season) can help beat the crowds, which can stretch for up to an hour when the ferries are busiest. Many visitors choose to visit both Ellis Island and the Statue of Liberty. If that's your plan, allow for about six hours to fit everything in, from the short film to an exhibit showing living conditions on the third floor. 
Bring a picnic, remember to catch a screening of Island of Hope, Island of Tears, the short film narrated by Gene Hackman. Tours of Ellis Island are actually free and don't require preregistration. Just head to the information booth inside the main building and you can join a Park Ranger for a 45-minute tour. Audio tours are also available for visitors that prefer to experience the island solo.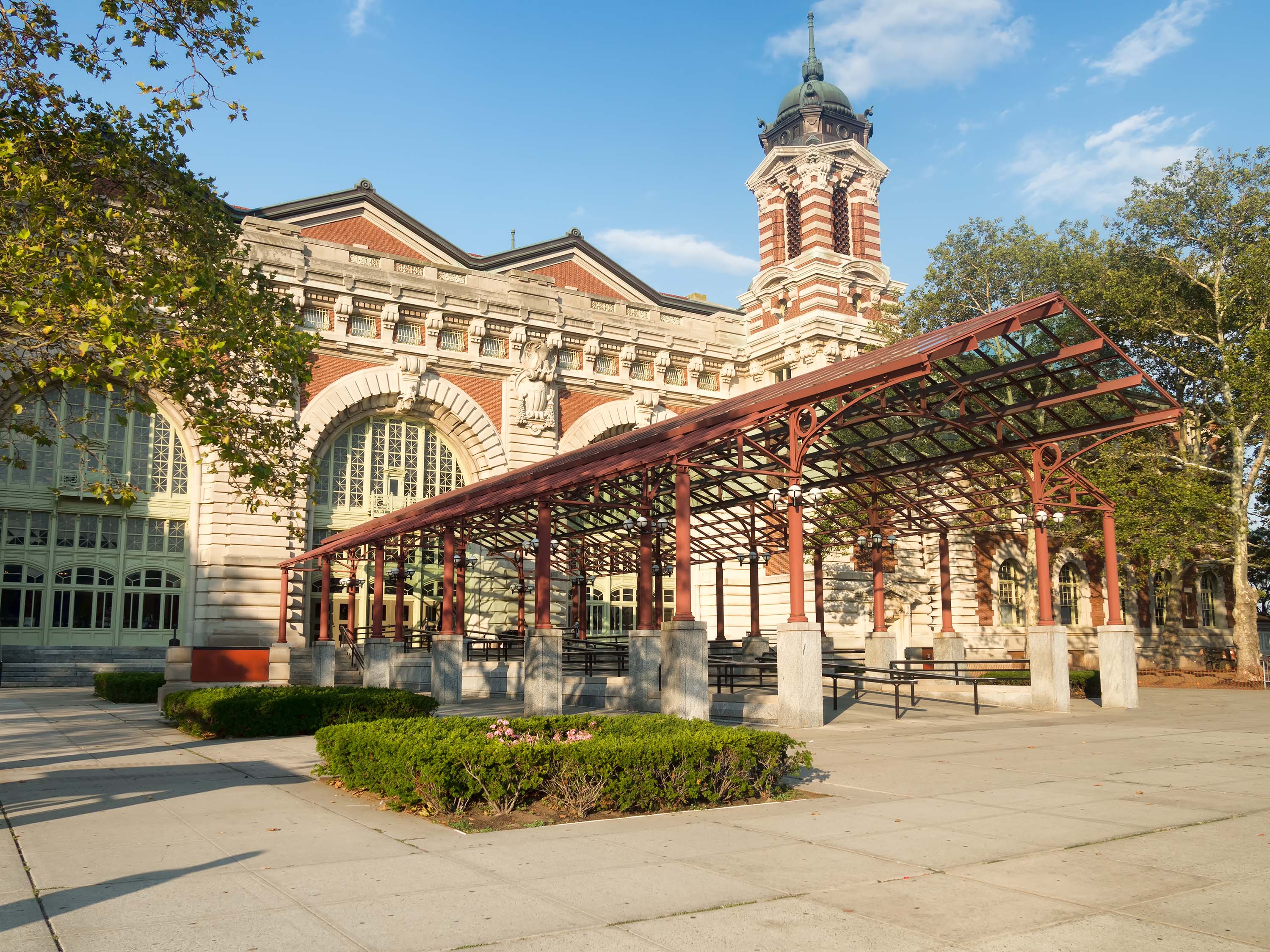 Genealogy buffs will certainly be drawn to the workshops, which are free and held every month from March through October at the island's American Family Immigration History Center. The American Family Immigration History Center has access to ships manifests and the Historical Research Center has a database of family names, origins, and little-known facts dating back to the very first ships to reach the island. 
While you're on the island, take a minute to look around. Not only are the buildings beautifully restored, you're treated to a view of Lower Manhattan that you won't find anywhere else. It's hard to believe that this piece of history is just a ferry ride away from the bright lights of the Big Apple.