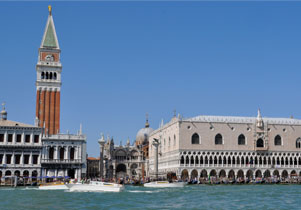 Live the good life in Italy.
Experience the vibrant cities, secluded coastal towns, and enchanting lake resorts of Italy. When you book Bella Italia, you will receive luxury accommodations, complimentary daily breakfast, and a unique local amenity at participating Preferred Hotel Group hotels and resorts.
Participating Hotels
Showing of 9 Destinations
Sort by
Offer valid year around, but blackout dates may apply. Back-to-back stays within a 24-hour period at the same property considered one stay. Only available at participating properties, and subject to availability, local service charge, and government taxes. Each unique local amenity is per stay. Two-night stay required. Any package element not used won't be refundable. Rates subject to change based on prevailing currency exchange rate and seasonality. To receive I Prefer benefits, members must provide their I Prefer membership number and reserve their stays via IPrefer.com, PreferredHotelGroup.com, I Prefer member call center, or through a travel agent using Preferred Hotel Group chain codes.
Member Login
Please log in to access information about Preferred Hotels & Resorts.
Close [X]
Welcome to the Preferred Hotels & Resorts Become a Member Portal
Our membership development team is reviewing your information, and we'll be in touch soon.
In the meantime, we've established this portal to familiarize you with all the benefits of working with Preferred Hotels & Resorts. You may return as often as you'd like to review or share materials about becoming a member—simply log in to your account to access membership information and resources.
Thank you for your interest in Preferred Hotels & Resorts. We're excited to work with you!
Close [X]