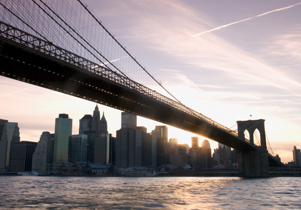 Preferred Hotel Group hotels and resorts in New England and along the East Coast are offering luxury accommodations, complimentary breakfast for two, and a flight credit worth up to US$100 when you book stays through March 31, 2013.
Immerse yourself in cosmopolitan energy in New York City. Relax amid quiet beauty and charm off the beaten path in Vermont or Massachusetts. Explore the rich culture in stunning Boston. Walk in the footsteps of American history in Philadelphia.
Participating Hotels
Showing of 7 Destinations
Sort by
Wylie Inn & Conference Center at Endicott College

Beverly

,

Massachusetts

,

United States

Boston Harbor Hotel

Boston

,

Massachusetts

,

United States

The Colonnade Hotel, Boston

Boston

,

Massachusetts

,

United States

The Charles Hotel, Harvard Square

Cambridge

,

Massachusetts

,

United States

Wequassett Resort and Golf Club

Harwich

,

Massachusetts

,

United States

The Latham Hotel

Philadelphia

,

Pennsylvania

,

United States

Woodstock Inn & Resort

Woodstock

,

Vermont

,

United States
Offer valid for bookings between September 1, 2012 through February 28, 2013, for stays through March 31, 2013. Subject to availability of rate code MKTEAST. Offer is not combinable with any other offer. Customer must provide valid email address at time of booking. Only one flight credit per stay. To redeem flight credit, customer must register online within 30 days of receipt of post-stay email. Flight booking must occur within four months of registration. Flight travel must be completed within five months of booking. Reservations must be booked through specified travel agency (details given at registration). Only one Flight Credit can be redeemed per ticket purchased. US$100 Flight Credit requires US$250 minimum base fare to earn US$100 savings, base fares under US$250 earn US$75 savings. Type of breakfast varies by property. For complete terms and conditions regarding the flight credit, please visit http://www.otbterms.com/4615/.
Member Login
Please log in to access information about Preferred Hotels & Resorts.
Close [X]
Welcome to the Preferred Hotels & Resorts Become a Member Portal
Our membership development team is reviewing your information, and we'll be in touch soon.
In the meantime, we've established this portal to familiarize you with all the benefits of working with Preferred Hotels & Resorts. You may return as often as you'd like to review or share materials about becoming a member—simply log in to your account to access membership information and resources.
Thank you for your interest in Preferred Hotels & Resorts. We're excited to work with you!
Close [X]