Activities
Gaming and live entertainment are the biggest draws at River Rock Casino Resort. The resort's 70,000-square-foot casino offers more than 1,000 slots and more than 100 game tables where the 24/7 action includes poker, baccarat, blackjack, and roulette. The resort's 1,000-seat, state-of-the-art show theatre features a wide variety of live entertainment, including music concerts, stand-up comedy, and theatrical productions.
Guests can also enjoy a number of other activities at River Rock Casino Resort. The resort has an indoor swimming pool with a 70-foot waterslide; a fitness center with treadmills, exercise bicycles, cross-training machines, and a weight room; and a spa with six private treatment rooms.
Guests are just minutes from the Golden Village, a bustling area packed with Asian restaurants and shops, and from the Richmond Olympic Oval, which hosted long-track speed skating in the 2010 Winter Games and which now functions as a recreational facility.
River Rock Casino Resort also offers easy access via car SkyTrain ride to Vancouver's top shopping areas, sports venues, cultural attractions, and parks.
Nearby Attractions and Activities Distance from hotel: 5 | 10 | 15 | 20 | 30
Rogers Arena
800 Griffiths Way
Approximately 8.23mi from hotel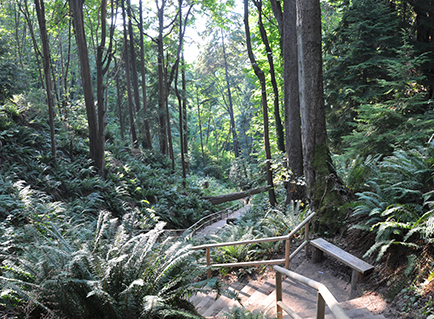 Pacific Spirit Regional Park
5495 Chancellor Blvd
Approximately 9.75mi from hotel