Art, New York City Parks, and Trendy Neighborhoods
Whitney Museum - An outstanding collection of twentieth and twenty-first century art in New York City's Chelsea neighborhood and an eight-minute walk from the hotel that will keep you enthralled with works by Georgia O'Keeffe and David Wojnarowicz. For a breath of fresh air, step out of the museum for a great view of the Empire State Building or stop by the Studio Cafe on the eighth floor for soup, salad, and picture-perfect Manhattan skyline views.
The High Line - Check the schedule of Things to Do before your visit and RSVP for a salsa dancing, tai chi, or stargazing class at this public New York City park. Escape the chaos of the city and take a walk through this serene, art-filled park.
Nearby Attractions and Activities Distance from hotel: 5 | 10 | 15 | 20 | 30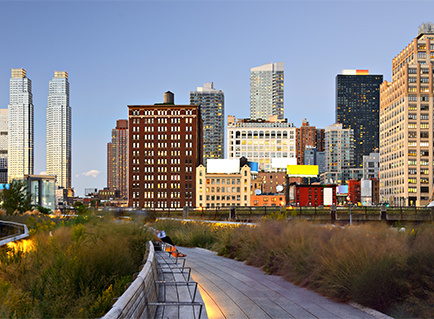 The High Line
Between 10th and 12th Avenues
Approximately 0.88mi from hotel
Comedy Cellar
117 Macdougal Street
Approximately 1.13mi from hotel
SoHo Shopping District
South of Houston Street
Approximately 2.05mi from hotel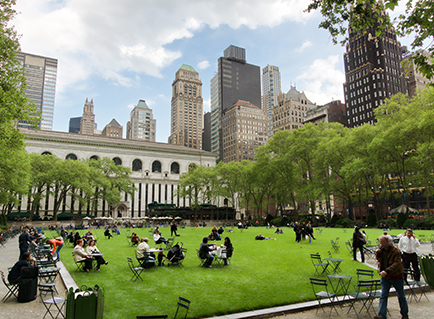 Bryant Park
5th Ave, 40th St, 6th Ave, and 42nd St
Approximately 1.75mi from hotel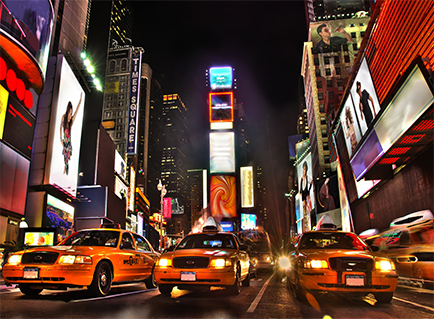 Times Square
Manhattan
Approximately 2.11mi from hotel
Broadway
Broadway Street
Approximately 3.33mi from hotel