Dining
Hakubai
This New York restaurant serves traditional Japanese favorites for lunch and dinner. The distinctive Kaiseki cuisine is noted for exquisite presentation as well as delicate taste.
The Garden Café
The Garden Café accommodates 45 guests for lunch and dinner or 50 guests for cocktail receptions. A light, modern setting offers an international menu that features contemporary continental cuisine.
Bar Lounge
The Bar Lounge, on the mezzanine overlooking the lobby and Park Avenue, offers New York's most sophisticated cocktail hour. Guests can enjoy a selection of canapés, accompanied by libations that include rare malt whiskeys as well as the finest champagne and sake. Fine menu selections are available from The Garden Cafe and Hakubai Restaurant. Live jazz at the bar lounge is held every Wednesday through Saturday.
Nearby Dining and Nightlife Distance from hotel: 1 | 5 | 10 | 20 | 30
Lupulo
835 Ave of the Americas
Approximately 0.65mi from hotel
PJ Clarke's
915 3rd Avenue
Approximately 0.92mi from hotel
ABC Kitchen
35 E. 18th Street
Approximately 0.95mi from hotel
Pacha
618 W. 46th Street
Approximately 1.32mi from hotel
Ippudo
65 4th Ave
Approximately 1.38mi from hotel
Papaya King
3 St. Marks Place
Approximately 1.47mi from hotel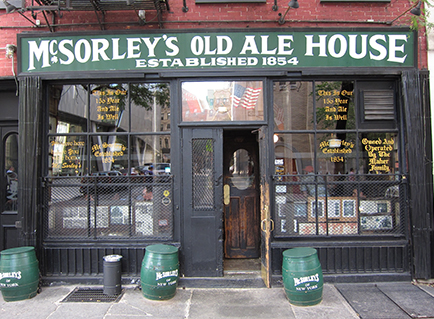 McSorley's Old Ale House
Approximately 1.52mi from hotel
Joe's Pizza
7 Carmine Street
Approximately 1.73mi from hotel
Wildair
142 Orchard St
Approximately 2.12mi from hotel
Output
Approximately 2.24mi from hotel
The Cecil
210 W 118th St
Approximately 4.09mi from hotel
Don't see what you expected? Suggest a new location.