Walk To New York City's Top Spots
Chelsea Market: Chelsea Market is a food hall, shopping hall, and office building all in one, taking up an entire city block. This impressive conglomerate hosts some recognizable companies such as Google, Food Network, and YouTube, but most notably houses more than 35 food vendors sampling everything from cheese and chocolate to artisanal salt and olive oil, and even flowers. Fun fact: The Food Network used to film Iron Chef America and Emeril Live in this renowned complex.
High Line: Bordering the hotel and winding another 1.45 miles overhead Manhattan, the High Line is an elevated linear park built on a disused New York Central Railroad from 1934. 25 years after the trains stopped running, the landscape started to grow wild and is incorporated into the park's design today. All of the grasses, perennials, shrubs, and trees were strategically chosen and designed with for their sustainability and color variation. The park is the perfect place for city dwellers looking for a naturesque stroll or bike ride. Enjoy stargazing every Tuesday at dusk and a play area called Pershing Beams where you'll find a seesaw and chime bench that have keys that make a sound when tapped.
Times Square: "The Crossroads of the World" is just a 15-minute walk from the hotel. From the brightly-lit billboards to the shops and restaurants, no New York City getaway is complete without a stop at Times Square. The Broadway Theatre District and the site of the annual New Year's Eve ball drop welcomes 330,000 visitors daily. Be sure to look up to take it all in.
Nearby Attractions and Activities Distance from hotel: 5 | 10 | 15 | 20 | 30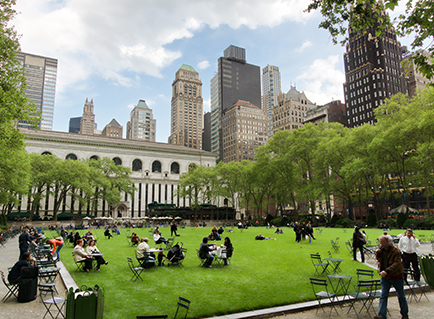 Bryant Park
5th Ave, 40th St, 6th Ave, and 42nd St
Approximately 0.75mi from hotel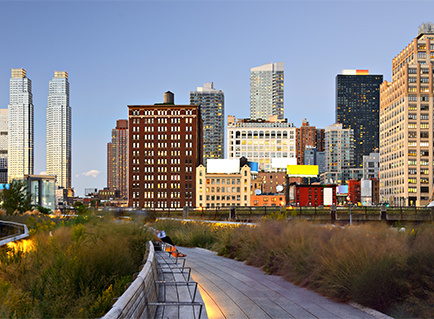 The High Line
Between 10th and 12th Avenues
Approximately 1.17mi from hotel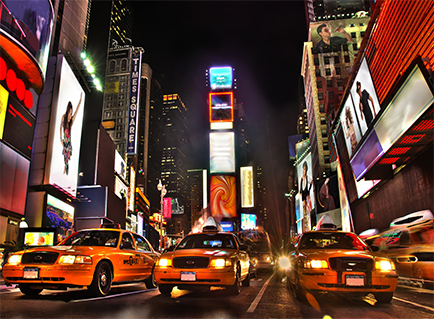 Times Square
Manhattan
Approximately 1.12mi from hotel
Comedy Cellar
117 Macdougal Street
Approximately 1.59mi from hotel
Broadway
Broadway Street
Approximately 2.11mi from hotel
SoHo Shopping District
South of Houston Street
Approximately 2.37mi from hotel