Chicago's Endless Entertainment And Culture
Soldier Field: Home of the Chicago Bears, Soldier Field was originally opened in 1924. Constant renovations and modernizations keep the stadium at the top of Chicago's top visited locations. In addition to football games, the stadium hosts concerts, local events, and college football.
University of Chicago & University of Chiacgo Medical Center Campus: One of the nation's top private research universities, the college is beautiful, and productive with 92 Nobel laureates among many other accolades. Visitors to the campus can tour the campus and enjoy notable landmarks like the Joe and Rika Mansueto Library which features an elliptical dome and holds a capacity of 3.5 million volumes. Other notable locations on campus include the Rockefeller Chapel, The Midway, Harper Reading Room, and Joseph Bond Chapel.
Downtown Chicago: From the iconic Cloud Gate sculpture (often called the bean) taking center stage in Millenium Park to the timeless food, nightclubs, and bustling lifestyle, Chicago offers endless entertainment for tourists and natives alike. For baseball fans, Wrigley field is a must-see, and art lovers can spend hours stewing over the exhibits at The Art Institute of Chicago. Chicago is truly a "choose your own adventure" city since there is so much to do packed into a single city.
Nearby Attractions and Activities Distance from hotel: 5 | 10 | 15 | 20 | 30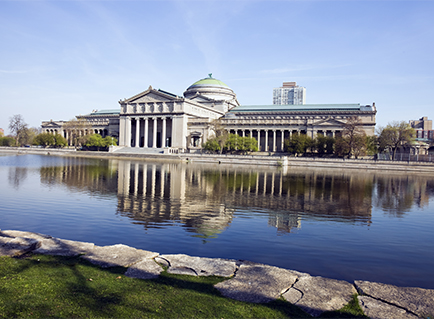 Jackson Park
Approximately 1.52mi from hotel
Washington Park
5531 S Martin Luther King Dr
Approximately 1.49mi from hotel
Northerly Island
Approximately 5.41mi from hotel
Adler Planetarium
1300 S. Lake Shore Drive, Museum Campus
Approximately 5.87mi from hotel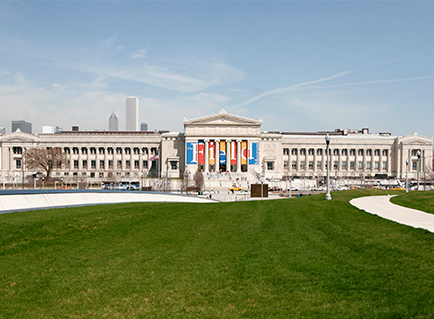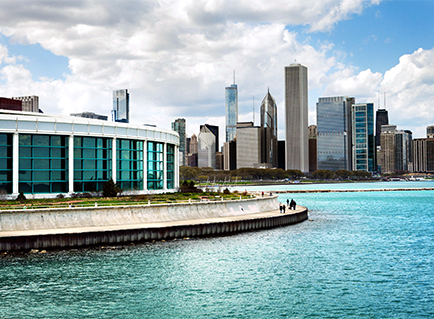 Shedd Aquarium
1200 S. Lake Shore Drive
Approximately 5.58mi from hotel
Buckingham Fountain
301 S Columbus Dr
Approximately 6.49mi from hotel
River City Marina
Approximately 6.9mi from hotel