Shop the Mag Mile, Explore Millennium Park, & Spot Skyscrapers
Magnificent Mile: The 'Mag Mile' is filled with notable retailers, including some recognizable names such as Tiffany's, Louis Vuitton, Burberry, Coach, and 400+ more. It's a long stretch of glamorous shopping, dining, and action that starts at the Chicago River and continues until Oak Street in the Near North Side. If you're gonna do Chicago, do it right - shop your way through the Mag Mile, pay homage to the city's most iconic figure with a bite at Michael Jordan's Steak House, and end the day with an architecture boat tour along the river.
Millennium Park: Featuring the work of world-renowned architects and artists, this 24.5-acre outdoor park is an iconic piece of the Windy City. Pack a picnic on the sprawling great lawn, snap a pic at the Cloud Gate (#TheBean), climb the towering rock wall, and catch one of the many live music shows or movies in the award-winning Pritzker Pavilion. With so much to see and do, you can spend hours (maybe even days) tackling Millennium Park's top spots.
John Hancock Observatory: Head to the 94th floor for the best views of the famed skyline… and add to your adventure by grabbing a cocktail at 1,000 feet. The eighth-tallest building in the United States overlooks beautiful Lake Michigan, and you can even point out the four states bordering Illinois, though it's easier said than done. Swing by after dark to see the cityscape light up the night.
Nearby Attractions and Activities Distance from hotel: 5 | 10 | 15 | 20 | 30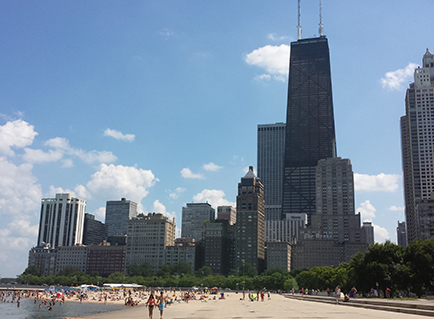 Oak Street Beach
Approximately 0.69mi from hotel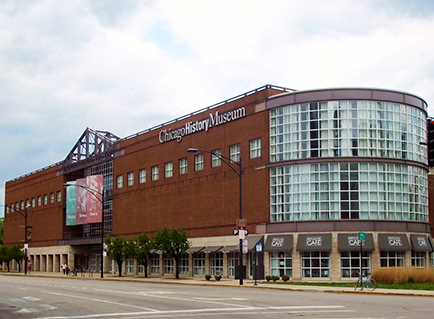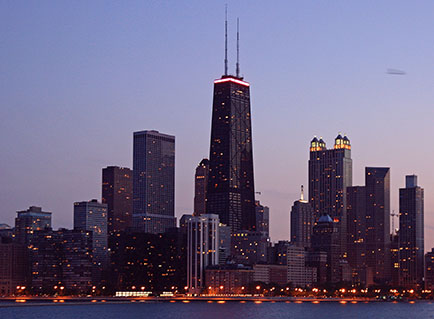 Chicago Water Tower
806 N Michigan Ave
Approximately 0.78mi from hotel