Historic Sights and thriving culture in a bustling neighborhood
The neighborhood of Fell's Point is a vibrant waterfront community thriving with culture and history. Watch as boats dock, stroll along the pier, explore 18th- and 19th-century homes and storefronts, and pop your head into the myriad of shops, restaurants, and bars that line the cobblestone streets.
With such abundance of character, culinary and entertainment offering, creative arts, professional sports and historical pursuits, the Sagamore Pendry Baltimore is poised to deliver the best the city has to offer.
Nearby Attractions and Activities Distance from hotel: 5 | 10 | 15 | 20 | 30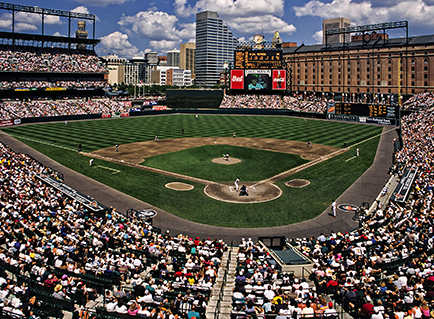 Oriole Park at Camden Yards
333 W Camden St
Approximately 2.79mi from hotel